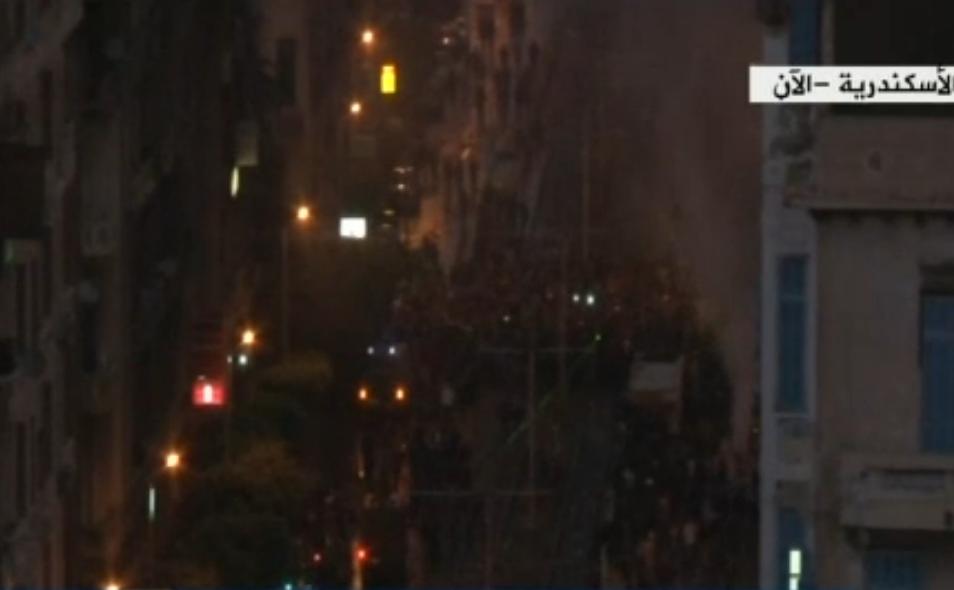 Fire near al-Qaed Ibrahim Mosque in Alexandria on Decemer 21, 2012
ALEXANDRIA, Egypt, June 27 (Reuters) - Supporters and opponents of Egypt's Mohamed Mursi clashed in the second city of Alexandria, throwing rocks and firing shotguns early on Thursday as the Islamist president made a keynote speech in Cairo.
A Reuters reporter saw dozens of youths approach a rally of Mursi's supporters in the Mediterranean port and the two sides then fought. There was no immediate information on casualties.
On Wednesday, two people were killed and scores injured in the city of Mansoura, between Alexandria and Cairo. (Reporting Abdelrahman Youssef; Editing by Alastair Macdonald)