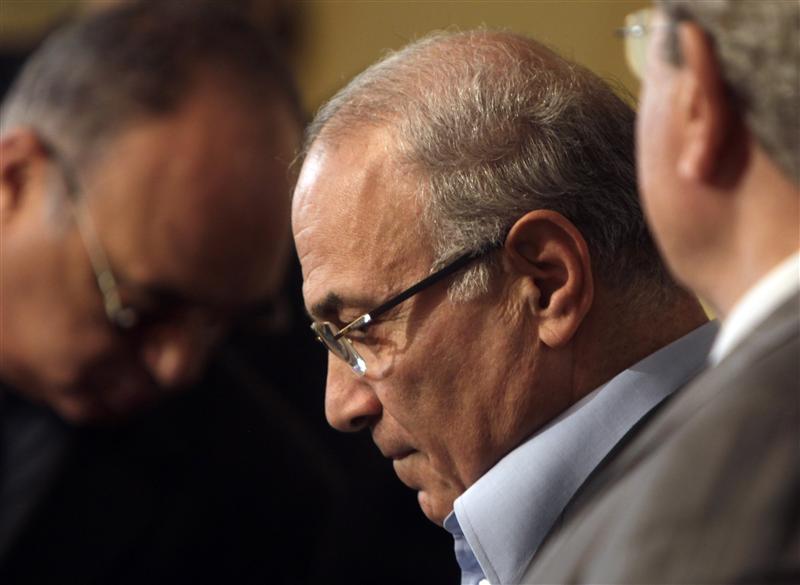 Presidential candidate Ahmed Shafiq, February 2011 - photo from Reuters
CAIRO, Mar 20 (Aswat Masriya) - Ahmed Shafiq, former Prime Minister, has said he will support Egypt's Defence Minister, Field Marshal Abdel Fattah al-Sisi, if he runs for president.
Shafiq, a former presidential contender himself, confirmed on Thursday that no campaign has publicised for him and that he has nothing to do with the banners people hang up in the streets.
"I am not a presidential contender," Shafiq wrote on Twitter.
"Persistence in using my name and picture are Brotherhood acts that aim to create division and hint at things which Egyptians understand do not exist," he added.
Shafiq, the last Premier under former President Hosni Mubarak has previously pointed that presidential elections would witness dishonest acts that aim to sow discord and spark sedition among Egyptians.
The Muslim Brotherhood's Rassd News Network (RNN) posted voice recordings for Shafiq that stirred controversy regarding the upcoming elections after Shafiq criticised the military council's support for Sisi if he decides to contest the election.
Shafiq later issued a statement backing both the army and Sisi's candidacy for presidency.