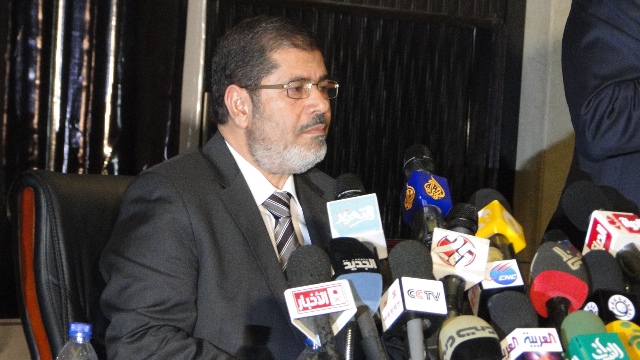 Presidential candidate Mohamed Mursi - Aswat Masriya
A presidential advisor has announced his resignation in protest at President Morsi's Constitutional Declaration.
"I have taken the decision to resign because I was not consulted on the latest decision," Samir Morcos, presidential advisor for the democratic transition and state modernisation, told the Al-Ahram Arabic news website on Friday.
President Morsi's surprise announcement on Thursday has incurred widespread criticism from secular political groups and is the main driver behind Friday's mass protests in Tahrir Square.
The Constitutional Declaration stated the president's decisions cannot be overturned by any judicial authority. Morsi now has legislative, executive, constitutional and judicial authority, leading commentators and protesters to dub him the "new Pharaoh."
Morcos, one of the three Coptic Christians on the president's 17-person advisory team, said the declaration was "undemocratic and a leap backwards."
He added that he would announce the details of his resignation once it was accepted and that his decision was final.