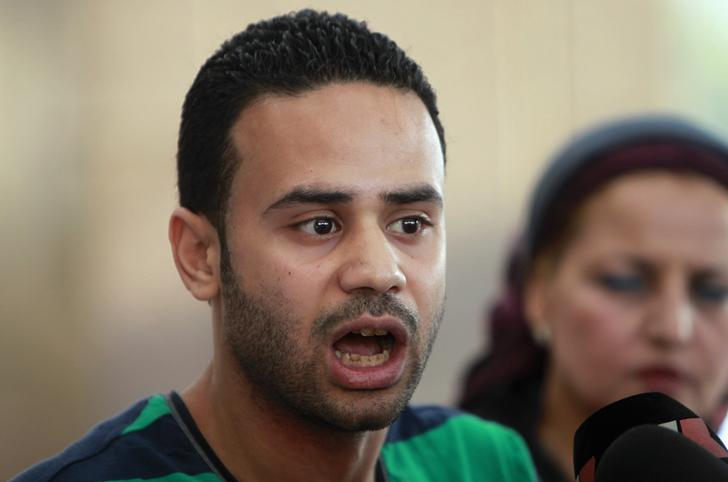 Mahmoud Badr, a leader of the Tamarud youth movement, speaks during a news conference in Cairo July 29, 2013. REUTERS/Mohamed Abd El Ghany
CAIRO, April 29 (Aswat Masriya) A youth movement that organized demonstrations last year to topple President Mohamed Mursi of the Muslim Brotherhood will turn itself into a political party in order to run for Egypt's upcoming parliamentary elections, its founder said.
Tamarod's founder, Mahmoud Badr, said in a rally marking the group's establishment late on Monday that they have "passed the rebellion phase and will now move onto the building phase."
He added that challenges now include getting the youths to parliament, adding that they aim to fulfill the aspirations of the Egyptian people and assist the next president in implementing his vision.
Tamarod announced its support for former army chief Abdel Fattah al-Sisi for presidency last month against leftist politician Hamdeen Sabahi.
Egyptians will vote for a new president next month while parliamentary elections are expected to follow.