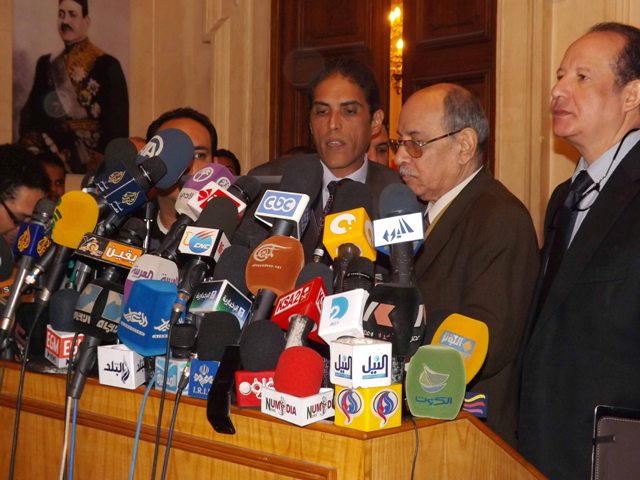 A National Salvation Front press conference - Aswat Masriya
The National Salvation Front, Egypt's main opposition coalition, will not join the seventh session of "national dialogue" that is scheduled for January 9, the Front's spokesperson, Hussein AbdelGhany, said on Wednesday.
Resigned vice-president Mahmoud Mekki had said yesterday that the opposition front had promised it would attend the session but AbdelGhany denied that on Wednesday, insisting that their stance on the initiative remains unchanged.
The sixth session of dialogue on Tuesday agreed on a parliamentary elections bill that will be referred to the Shura Council (upper house of parliament).
Now that the constitution has been ratified, the Shura Council holds legislative power until the election of a new People's Assembly.