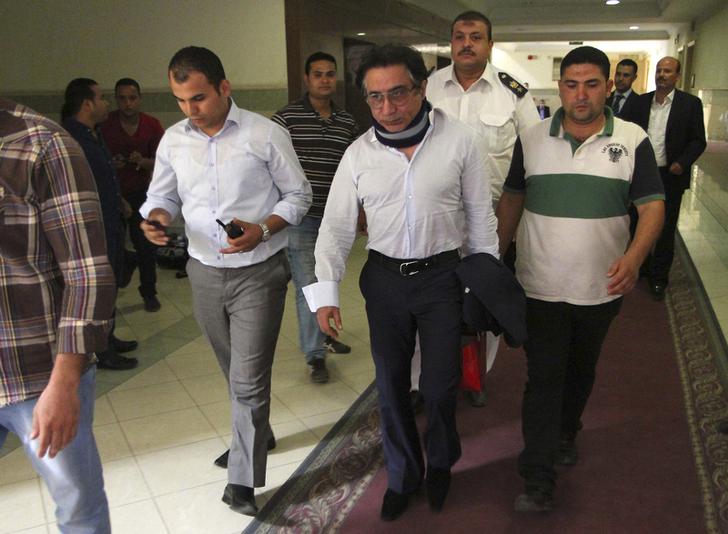 Egyptian steel tycoon Ahmed Ezz is seen at a prosecution office after he left jail, in Cairo, August 7, 2014. REUTERS/Al Youm Al Saabi Newspaper
CAIRO, Aug 8 (Aswat Masriya) - Mubarak-era's steel tycoon Ahmed Ezz was released on Thursday evening from Dokki police station, security sources said.
The release order was issued after the prosecution confirmed he was not facing other charges, the source added.
Mohamed Tanweer, a member of Ezz's defense team said his client "has settled all his fines and is not facing other charges."
Ezz was entitled to a bail request on Thursday after paying the first installment of his 100 million pounds steel monopoly fine, a source at the prosecution of financial affairs said.
"Ezz paid 11.1 million Egyptian pounds, the rest to be paid over nine months' installments," the source stated.
Ezz's lawyer Farid al-Deeb told Aswat Masriya on Wednesday that Ezz paid his bail on Monday and will be released shortly. He was, nevertheless, referred to investigation on Wednesday over new graft reports filed against him.
Ezz was arrested in 2011 following the January uprising against toppled president Hosni Mubarak.
The business man and steel tycoon was the political secretary of the dissolved National Democratic Party (NDP), that was headed by Mubarak.