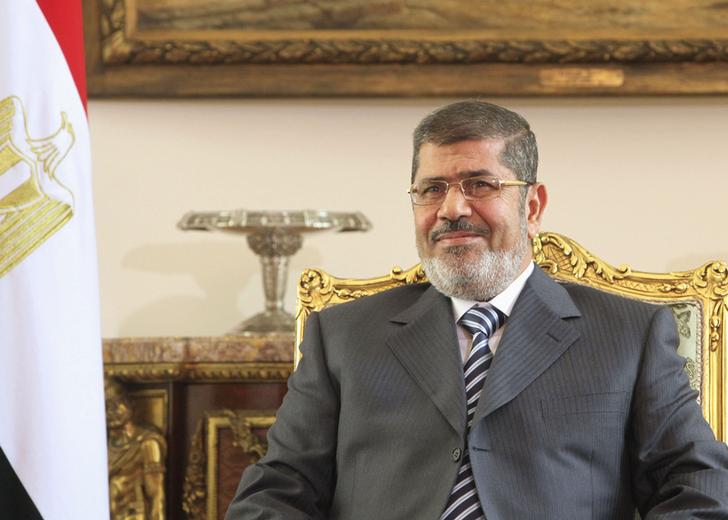 Egyptian President Mohamed Mursi talks with U.S. Senator John McCain (not seen) during their meeting in Cairo January 16, 2013. REUTERS/Asmaa Waguih
Egypt attaches great importance to boosting direct investment as a catalyst for Arab integration especially since there are opportunities that require collaborative efforts, President Mohamed Mursi said on Tuesday.
Mursi stressed the necessity to adopt policies and procedures that guarantee strengthening the role of the private sector since it is the main vehicle for the process of development, the Middle East News Agency (MENA) reported.
During a speech before the Arab Summit in the Qatari capital, Mursi said that the private sector provides more than half of the gross domestic products (GDP) in the Arab world.
The president urged all Arab countries to make use of the promising investment opportunities in Egypt.
He said that the main pillars of Egypt's economy are safe, adding that the government is exerting efforts to reform the economy and create social justice to lower poverty and unemployment rates.
Political turbulences over the past two years turned tourists and investors away from Egypt and drained its foreign reserves.
Foreign reserves dropped to a critical $13.6 billion by the end of last February after they had been $36 billion before Mubarak was toppled in February 2011.