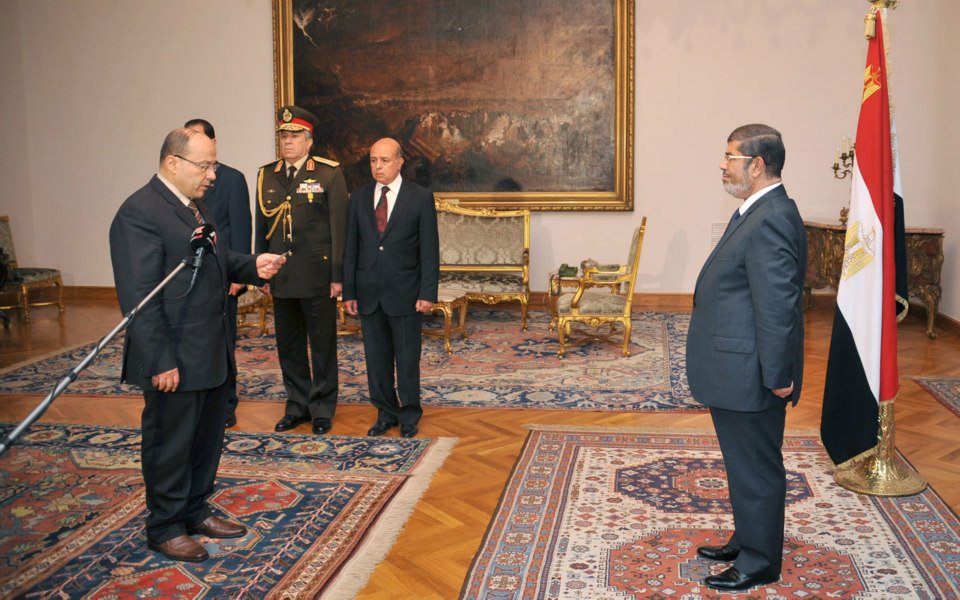 New Attorney General Talaat Ibrahim takes oath before President Mohamed Mursi - Handout
Egyptian public prosecutors have threatened escalations against Chief Public Prosecutor Talaat Ibrahim if he did not resign from his post within the next few hours in response to the request of the High Judicial Council.

The council had called on Ibrahim to resign to end the ongoing judicial crisis that erupted when the attorney general suddenly retracted his resignation.

Following a meeting on Sunday, the raged prosecutors decided to stage a demonstration on Monday to push for their demands, reported a local newspaper.