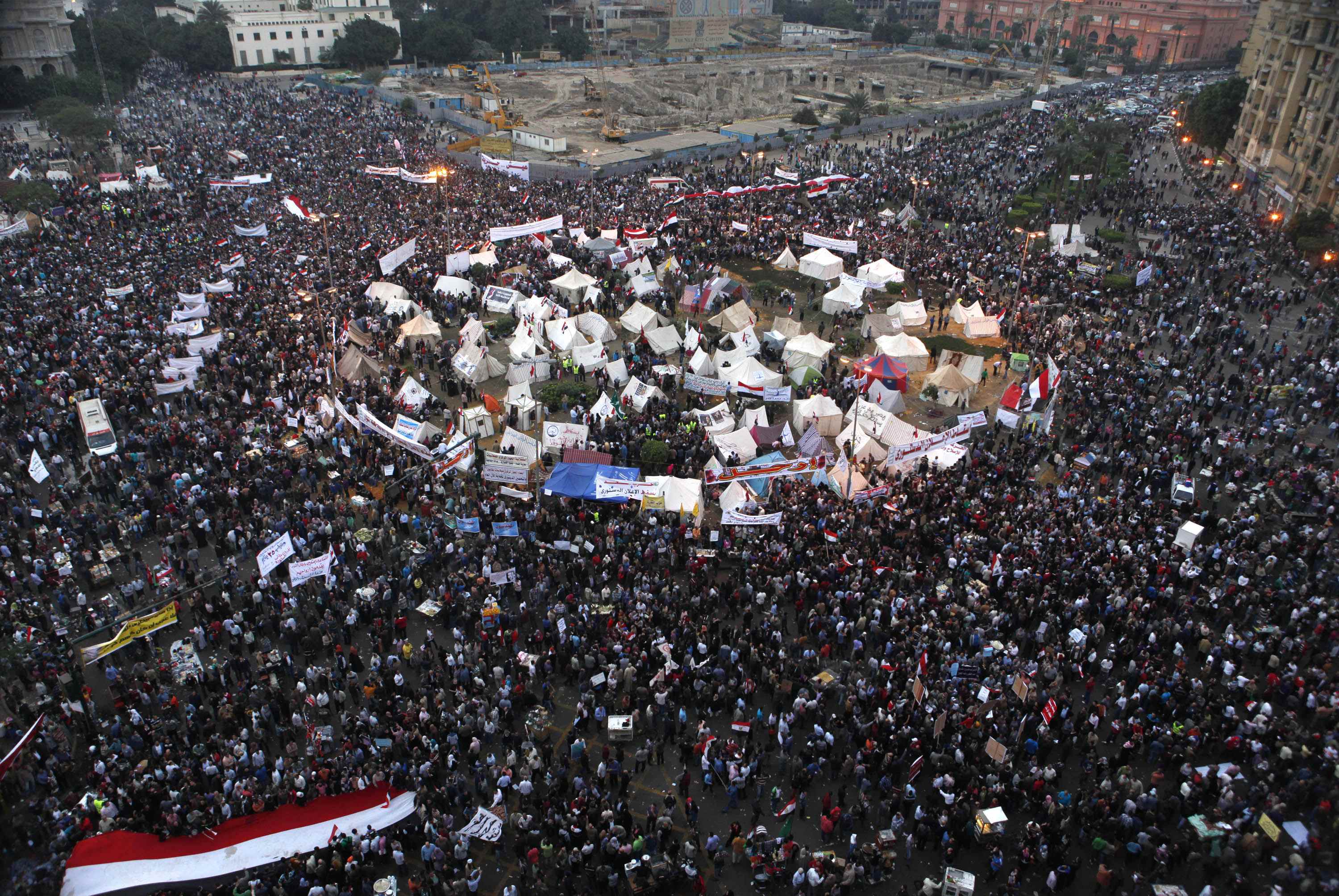 Anti-Mursi protesters chant anti-government slogans at Tahrir Square in Cairo November 27, 2012. Opponents of President Mohamed Mursi clashed with Egyptian police on Tuesday as thousands of protesters stepped up pressure on the Islamist to scrap a decree they say threatens the nation with a new era of autocracy - REUTERS/Mohamed Abd El Ghany
Thousands of protesters marched on Tuesday evening from Abassiya to Egypt's presidential palace in protest against a decree issued by President Mohamed Mursi and a draft constitution written by an Islamist-dominated assembly.

The "National Salvation Front" had called for protesters to rally by Noor Mosque in Abassiya at 4 p.m. and begin marching an hour later.

The protesters were seen chanting "Down with the regime" and slogans against the presidential decree and draft charter.

Egyptian President Mohamed Mursi issued a constitutional decree on November 22 expanding his powers while an Islamist-dominated assembly finished drafting a new charter on Friday allowing it to be put to a referendum on December 15.