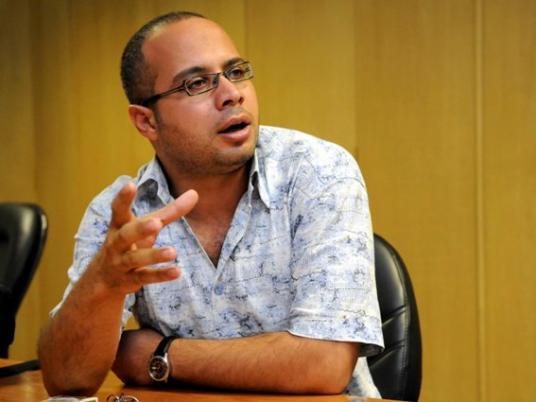 Co-founder of the April 6 youth movement Ahmed Maher - Facebook
Ahmed Maher, founder of April 6 Movement and retracted member of Egypt's constitution-drafting body, announced on Thursday his rejection for the new constitutional declaration President Mohamed Mursi decreed earlier today.
In an April 6 statement issued on Thursday evening, Maher said that giving the president and the constituent assembly immunity marks "the beginning of a new era of tyranny".
Maher called for annulling these decisions while maintaining some positive decisions that represent popular demands such as "sacking the prosecutor-general and retrying those responsible for the killing of revolutionaries in addition to providing an extension for the constituent assembly."