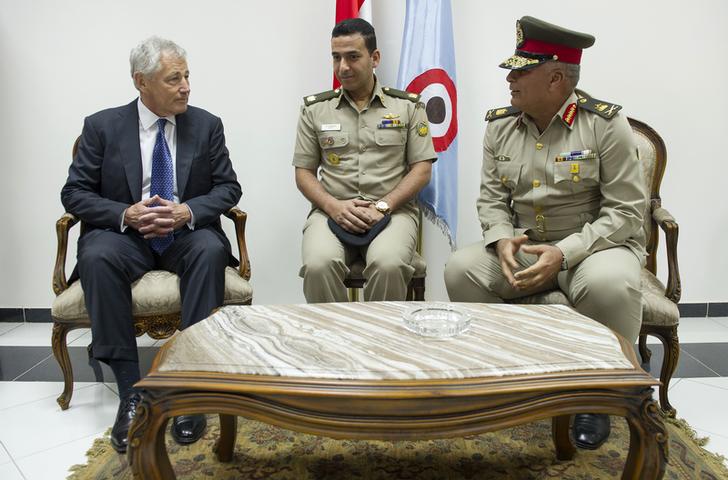 U.S. Defense Secretary Chuck Hagel (L) speaks with Egyptian Army Chief of Staff Major General Sedki Sobhi (R) upon his arrival in Cairo April 24, 2013. REUTERS/Jim Watson/Pool
CAIRO, July 11 (Aswat Masriya) - The Egyptian Armed Forces will send 500 tons of food and medical supplies to Palestinians in the Gaza Strip, an statement for the armed forces said on Friday.
Israel air strikes on Gaza have been ongoing for the fourth day in a row, bringing the death toll to at least 85.
The aid comes as part of Egypt's diplomatic efforts to end the Israeli assault on Gaza, the statement said.
The Health Ministry undersecretary in North Sinai, Tarek Khater, has said that Egypt received 11 injured Palestinians and will be transferring them to hospitals in Cairo and Arish for treatment.