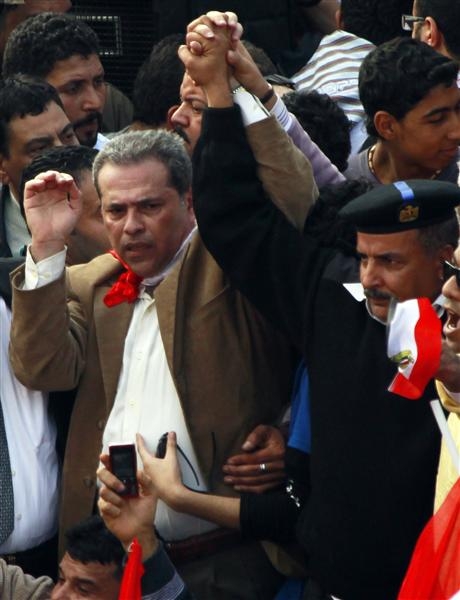 Egyptian presidential candidate Okasha joins hands with police officer on a road near the defence ministry at Abbasiya square in Cairo - Amr Dalsh/REUTERS
Owner and host of al-Faraeen TV channel Tawfik Okasha announced on Wednesday the formation of Egyptian National People's Party to oppose the Muslim Brotherhood through a legitimate and democratic civil society organisation.
During a press conference held at a hotel on Wednesday afternoon, Okasha said that once the party is formed he will run for presidency as the party's candidate.
Okasha stated he will call for early parliamentary and presidential elections once the constitution is drafted and approved.
He also called on businessmen to support his party and donate funds.
Okasha denied charges of insulting President Mohamed Mursi, adding that he will attend his trial next Saturday.