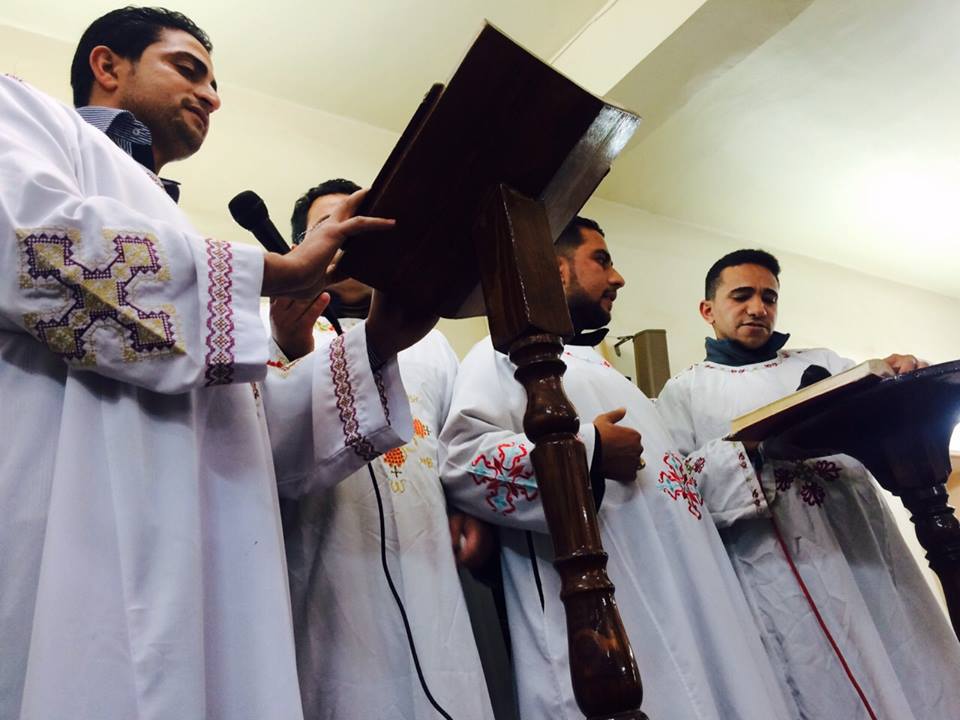 The families of 21 Coptic Egyptians beheaded by militants in Libya held a symbolic funeral for them in their hometown, Minya, on February 16, 2015. ASWAT MASRIYA
The Egyptian presidency strongly condemned the killing of Ethiopians by the Islamic State (IS) group, describing it as a "brutal terrorist incident" while extending its condolences to the Ethiopian people.
In a 29-minute video released by IS on social media on Sunday, 30 Ethiopian Christians, among other nationalities, were shown to be shot and others beheaded by militants.
The presidential statement highlighted Egypt's total support for Ethiopia under such circumstances, stressing the importance of unity in the international community against terrorism in all its forms.
There have been recent tensions between Egypt and Ethiopia due to the Grand Renaissance Dam, with fears the project could affect the former country's share of potable water.
The statement also warned against groups that are using religion as a motive for all their acts.
Also mentioned in the statement was the importance of supporting the Libyan army and the internationally recognised parliament to aid the Libyan people and help end the countries current crisis.
Since the 2011 overthrow of dictator Muammar Gaddafi in a NATO-backed uprising, Libya has been awash with weapons while opposing militias are battling for control of its cities and oil wealth.
In February, a member of the IS group in Libya appeared in an extremely graphic video, titled "A Message Signed with Blood to the Nation of the Cross" which showed the beheading of 20 Egyptian Christians and one other Christian of African origin.
Hour after the video was released, the Egyptian army announced it had conducted airstrikes against IS militant targets in Libya, including training camps and arms depots.