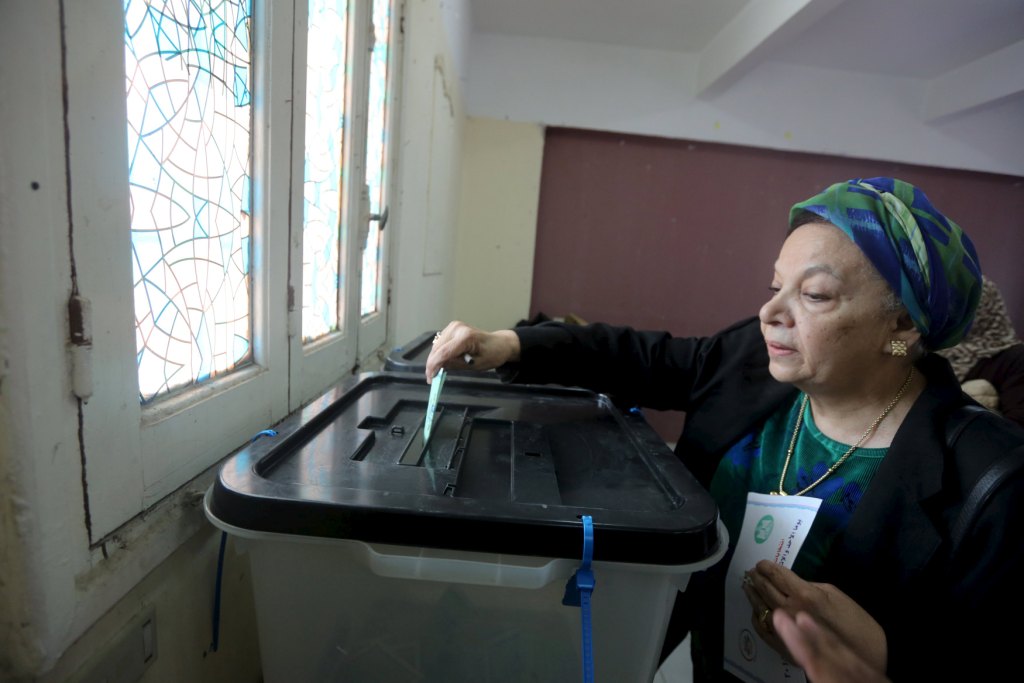 A woman voting inside Egypt in the first of two phases of the parliamentary elections to choose members of the House of Representatives on Oct 18, 2015. ASWAT MASRIYA/Ahmed Hamed.
Cairo, Oct. 20 (Aswat Masriya) - Results of voting inside Egypt in the first phase of legislative elections will be announced Wednesday, said Omar Marwan, official spokesman of the Supreme Elections Commission (SEC) Monday night.
He added that the results of voting abroad were going to be announced last night, but no announcements have been made by publishing time.
Egyptians at home and abroad went to the polls Saturday to choose the first parliament since 2012, when Egypt's top court dissolved the Islamist-dominated chamber.
This is the first parliamentary election since former army general Abdel Fattah al-Sisi assumed the presidency, one year after removing Egypt's first democractically elected President Mohamed Mursi following protests against his divisive year in office.
Pundits have warned Egyptians that a low turnout would cast doubt on the "political legitimacy" of the incoming legislature, and compromise Sisi's popularity.
This is the first time in 30 years that elections are held in the absence of the Muslim Brotherhood, which was designated a "terrorist organization" in December 2013.
The turnout rate in the Brotherhood-dominated People's Assembly elections of 2012 was 55 percent.
Amid calls for a boycott, voter turnout was conspicuously low. SEC announced a 2.27 percent showing on the first day of voting inside Egypt - Sunday afternoon - across the 14 provinces voting in the first of a two-phase election to be completed in November. On the second day PM Sherif Ismail said the number was closer to 15-16 percent, even though SEC had made no announcements on turnout rates.
Reacting to the apparent voter apathy, government officials had taken several measures to boost participation rates, such as giving employees a half day off to cast their votes. In Alexandria, the governor offered free public transportation between 1 and 9 p.m. on Monday.
SEC noted on Sunday the clear absence of young voters, many of whom "participated" on Twitter by poking fun at voting using hashtags like "#instead_of_voting" and "#no_one_went."