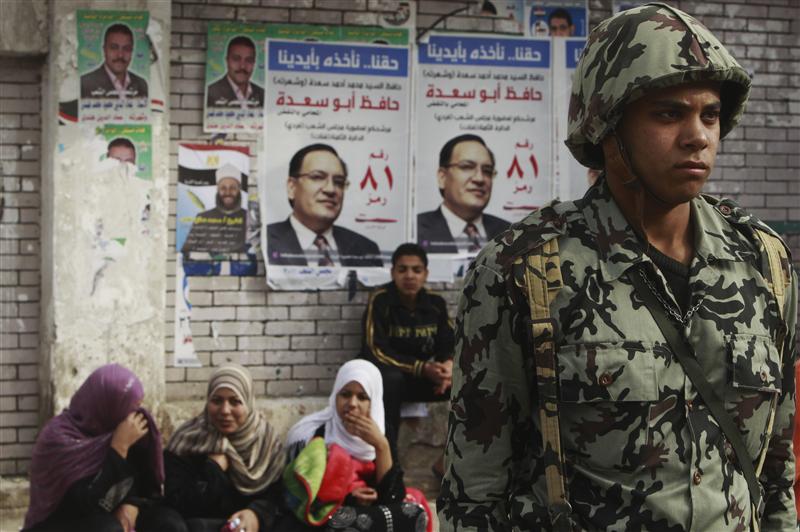 An army soldier stands guard outside a polling station during parliamentary elections in the Moqattam district of Cairo November 29, 2011. REUTERS/Amr Abdallah Dalsh
The Egyptian army has postponed talks with political forces aimed at ending the ongoing political crisis.

Turmoil erupted when President Mohamed Mursi issued a constitutional decree shielding his decisions and the Islamist-dominated assembly that wrote the country's new constitution from judicial oversight.

Talks were delayed due to the unexpected low response from national and political forces, the army said in a statement on Wednesday.

Defense Minister Abdel Fattah al-Sisy thanked all those who responded to the army's invitation for talks, calling on all forces to focus on national interest during this critical time.