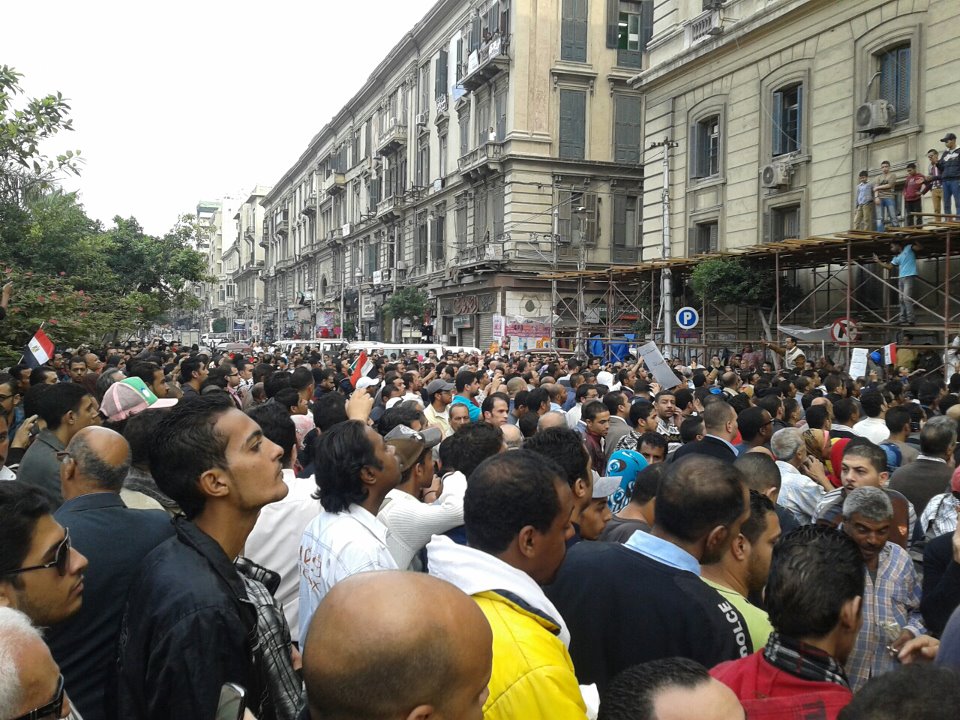 Anti-Mursi protesters in Alexandria on November 27, 2012 in Mansheya, Alexandria - Aswat Masriya
Hundreds of protesters on Friday marched from al-Qaed Ibrahim Mosque in Alexandria to the city's Northern military area to demand army intervention against President Mohamed Mursi's rule.
Protesters chanted slogans denouncing both sectarian violence in Qaliubiya's al-Khusus and what they called Mursi's promise to restore Halayeb and Shalateen to Sudan, an Aswat Masriya eye witness reported.
Chanting anti-Muslim Brotherhood slogans, the demonstrators held photos of political activist Hassan Mostafa and demanded releasing him and all political activists.
Several activists called for staging a protest tomorrow morning in front of Mansheya Court in conjunction with the appeal filed by Hassan Mostafa against a ruling jailing him for two years on charges of assaulting a judicial authority.