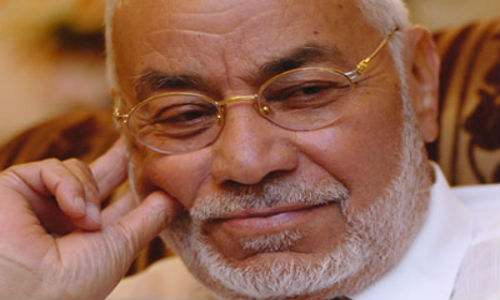 Ex-Muslim Brotherhood Guide Mahdi Akef - Al-Shorouk
An Egyptian prosecutor ordered on Saturday that Mahdy Akef, the former supreme guide of the Muslim Brotherhood, be transferred to criminal court.
The prosecutor sent the case to the head of the Cairo Appeals Court to set a date for the trial, reported the state news agency MENA.
A large number of judges had filed legal complaints against Akef for statements he told a Kuwaiti newspaper that they found offensive.
The plaintiffs were offended that Akef accused Egyptian judges of being corrupt and asked that over 3,000 of them be removed from their jobs.
Akef is currently detained pending investigations into these allegations.