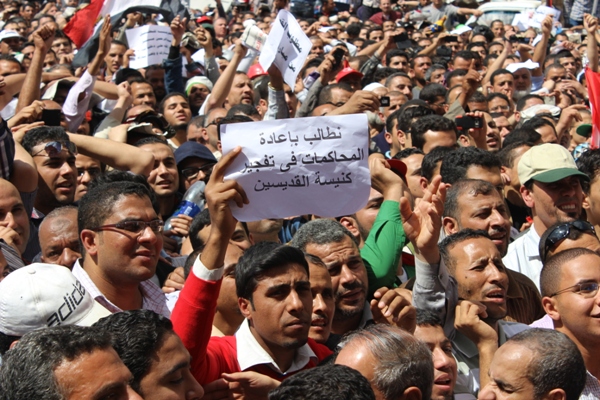 Thousands of Islamists protest at the High Court of Justice on April 19, 2013 to demand purging the judiciary and sacking the minister of justice - Ahmed Hamed/Aswat Masriya
Egypt witnessed 1462 protests during April, making it the top country worldwide in number of protests during that month, a report for the International Development Centre (IDC) has said.
April's record number compares with 1354 protests in March and 864 in February.
Forty-seven categories of Egyptians staged the protests.
Economic and social demands were the major drive for 62.4 percent of the protests.
The main demands of these protests included releasing detainees and toppling the regime.
The protests also included demonstrations to support the Copts' religious beliefs and condemn assaults on the judiciary.