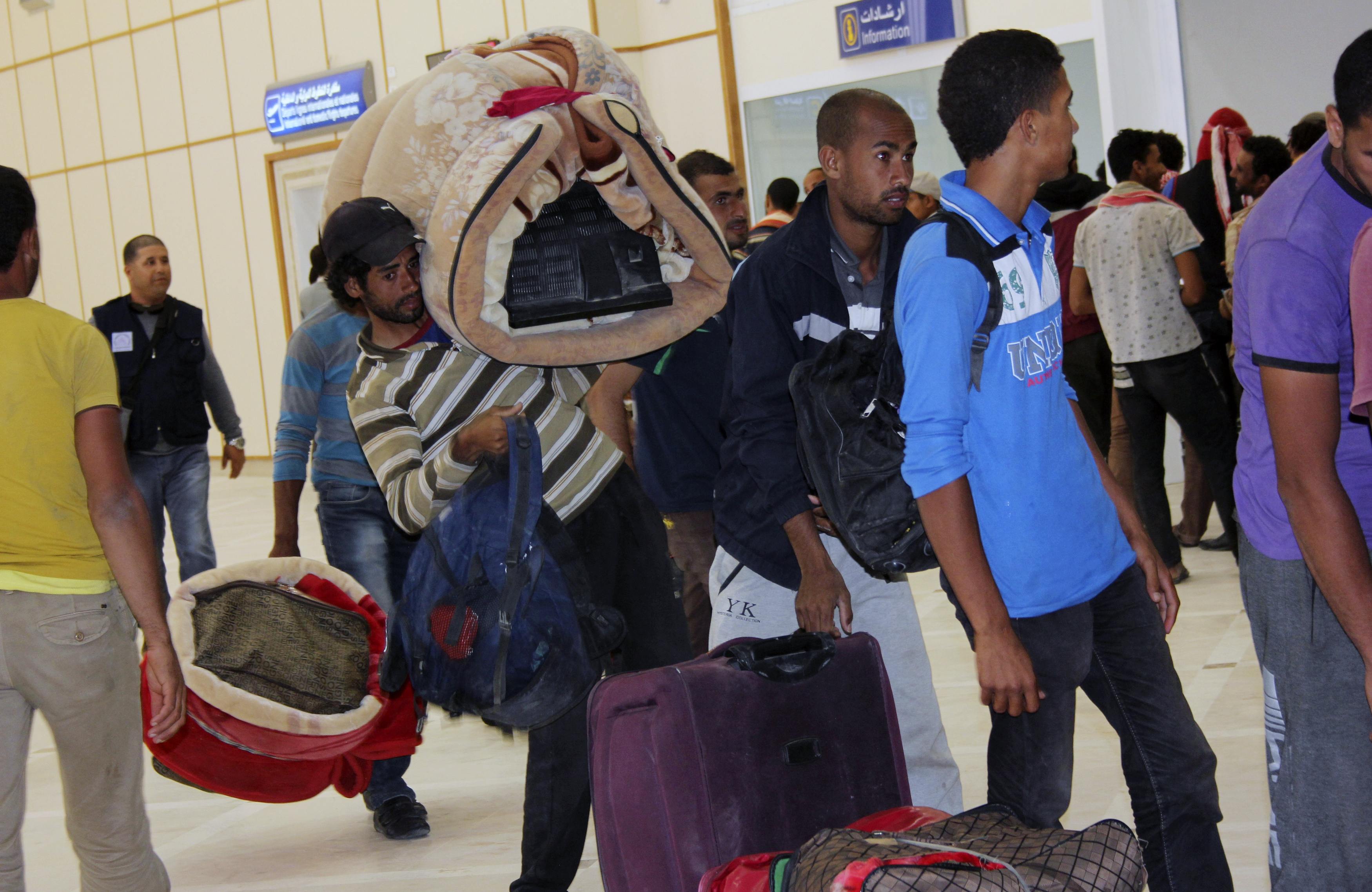 Egyptian men wait to board their plane to return home, at the Gabes Matmata airport, south of Tunisia August 6, 2014.REUTERS/Stringer
CAIRO, Aug 10 (Aswat Masriya) - Egypt's Ministry of Civil Aviation concluded on Sunday an emergency airlift set up to transport Egyptians stranded on the Libyan borders with Tunisia back home.
Badr Abdelatty, Egypt's Ministry of Foreign Affairs spokesman said the airlift ended after fulfilling its purpose.
Around 12,241 Egyptians have been flown back to Egypt from the Tunisian airports of Djerba and Gabes Matmata since the airlift became active on 31 July, state television cited Civil Aviation Minister Mohamed Hossam Kamal as saying. Kamal added that the evacuation mission involved 47 flights back from Tunisia.
Egypt's foreign minister Sameh Shokri visited Tunisia last week to oversee the evacuation of Egyptians from the Ras Jedir border crossing with Libya.
Deadly fighting between rival militants in Libya has been reigning over the capital and the eastern city of Bengazi for nearly a month, with over 200 killed.
An Egyptian woman was shot dead inside her home by mistake during clashes in Libya's city of Benghazi two weeks ago. Around 24 Egyptian workers were also killed in Tripoli when a rocket fell on their home.