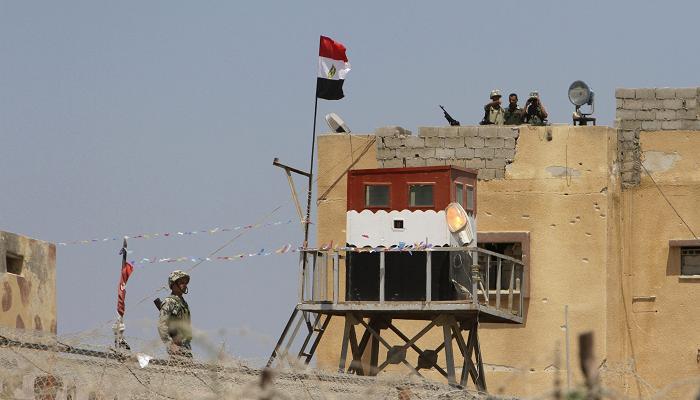 Egyptian soldiers stand guard on the border between Egypt and the southern Gaza Strip, near Rafah August 6, 2012.Ibraheem Abu Mustafa/Reuters
CAIRO, Jan 19 (Aswat Masriya) A leading militant, known as "Abu Mariam", was killed in the Sinai Peninsula on Sunday in a security operation carried out by the army, a military source said.
The armed forces have enhanced their efforts in the lawless peninsula since the ouster of Islamist President Mohamed Mursi last year to abort terrorist activities that have increased substantially.
The attacks have left 175 security personnel dead while 185 extremists were killed.
Security forces also demolished a house that contained a large amount of ammunition and explosives early on Sunday.