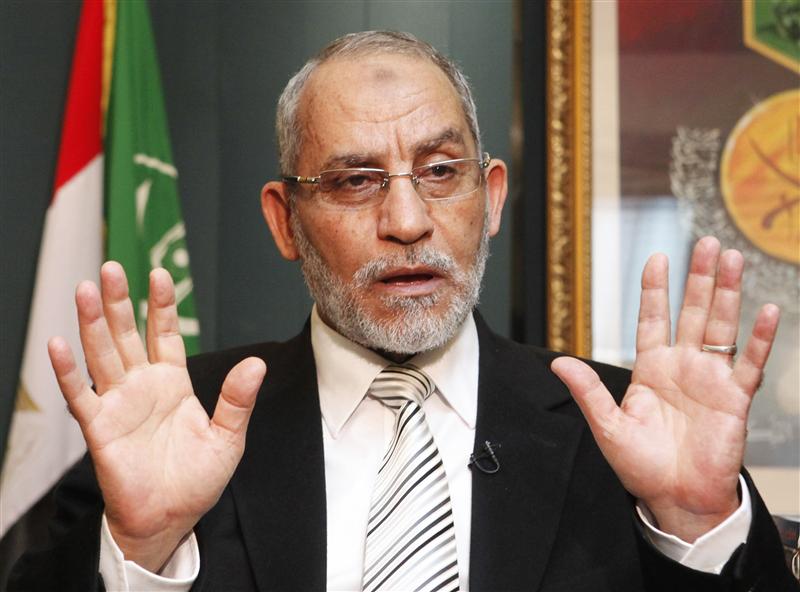 General Guide of the Muslim Brotherhood Mohamed Badie - Asmaa Wageeh/REUTERS
Supreme Guide of Egypt's ruling Muslim Brotherhood Mohamed Badie said on Monday that the Muslim Brotherhood is a religious group in the first place, pointing that the group's message does not aim at collecting votes.
Head of the Islamist group said on his official page on Facebook that the Brotherhood aims at reforming the individual and the community and at collecting 'Hasanat' (good deeds).
"We are primarily preachers of Allah," Badie said.
It is worth mentioning that Egypt's President Mohamed Mursi hails from the Freedom and Justice Party, the Brotherhood's political arm.