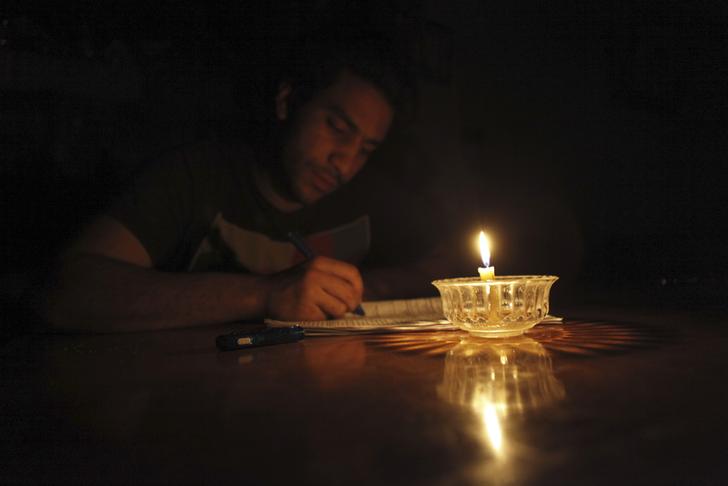 Mostafa Khaled, 20, studies by candlelight for his early morning exams during a power cut in Toukh, El-Kalubia governorate, about 25 km (16 miles) northeast of Cairo May 26, 2013. REUTERS/Amr Abdallah Dalsh
CAIRO, Mar 25 (Aswat Masriya) - Loads on the electricity grid will be reduced in different parts of the country alternately, the state's Egyptian Electricity Holding Company said on Wednesday.
The reason behind the recurrent power cuts is a deficit in fuel supplies to power plants, the company said in a statement.
The company called on citizens to cooperate in rationalising the use of electricity, reducing the use of unnecessary loads.
Egypt has been facing an energy crisis for years, with power outages surging in the summer.
Egyptian authorities have often owed the power crisis to a larger fuel crisis and have been taking measures in recent months to diversify sources of energy.