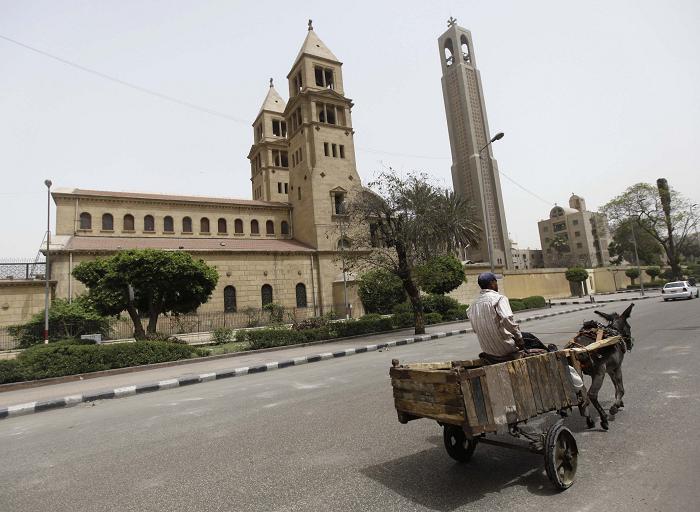 A man rides a donkey cart in front of the main Coptic cathedral in Cairo on April 8, 2013. REUTERS/Amr Abdallah Dalsh
CAIRO, Feb 20 (Aswat Masriya) - The Holy Synod of the Orthodox Church has approved a new election list to select its patriarch, said Bishop Tomas, the synod assistant secretary.
This new list replaces the 1957 list which was widely criticised.
The meeting where the list was approved was headed by Pope Tawadros II.
The new list will be sent to the presidency for approval and application, Tomas said at a press conference on Thursday.
Making this list is an ecclesiastic matter and choosing the Pope is a private affair, but the church is a participating member of the community so it will send the list to the president for approval, the bishop said.
The most prominent feature of the new list is prohibiting past contenders from taking part in the coming papal elections and expanding the database of eligible voters.