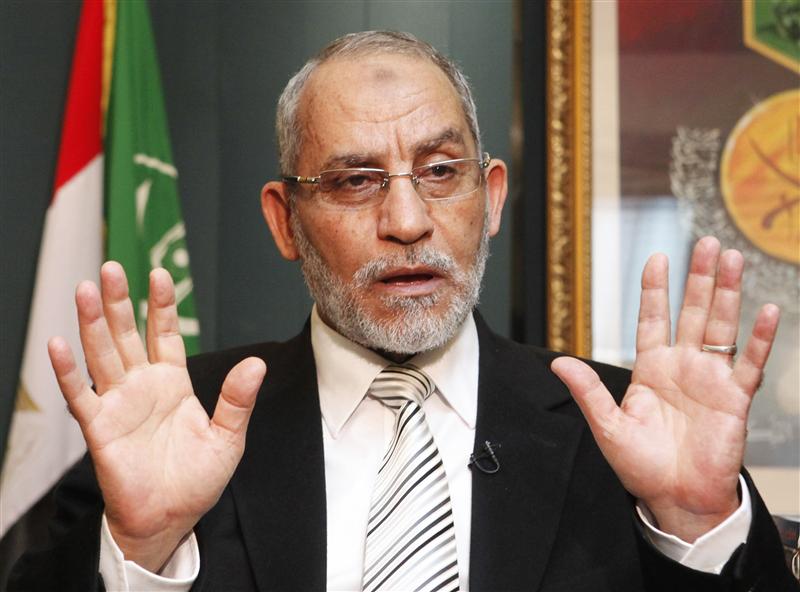 General Guide of the Muslim Brotherhood Mohamed Badie - Asmaa Wageeh/REUTERS
Egypt's Chief Public Prosecutor Talaat Ibrahim has ordered an investigation in an accusation against the Muslim Brotherhood of receiving 10 billion Egyptian pounds from the United States, asking for the sources of the Brotherhood's money to be revealed.

The prosecutor referred the complaint to the state security prosecution to investigate it.

The two plaintiffs claimed that the United States granted the Brotherhood the money illegally to back its interests in the region.

Mitt Romney, who lost to Obama in November, had made similar accusations during his campaign.

Meanwhile, an Egyptian court is looking into legal appeals to dissolve the Brotherhood for operating illegally.