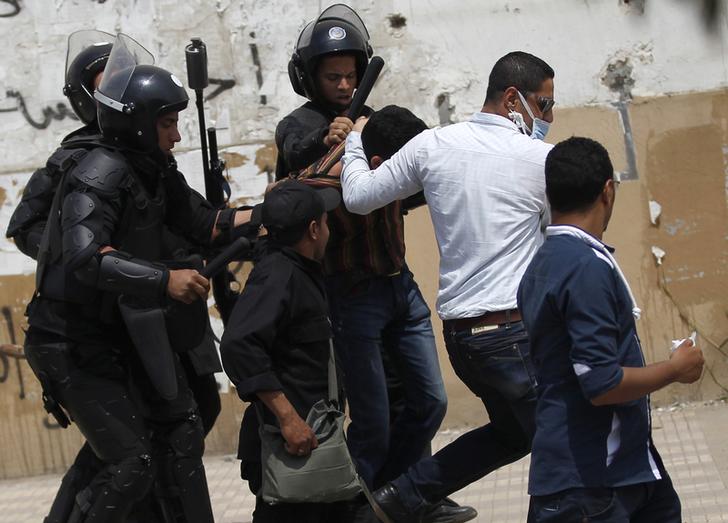 Riot police and a plainclothes policeman detains a student, who is a supporter of Muslim Brotherhood and ousted President Mohamed Mursi, during a protest against the military and the interior ministry, at Al-Azhar University in Nasr City district in Cairo, April 16, 2014. REUTERS/Amr Abdallah Dalsh
QALYUBIA, May 11 (Aswat Masriya) A court in Egypt sentenced seven Muslim Brotherhood supporters to life in prison on Sunday for blocking the ring-road in Qalyubia in light of the police's dispersal of the Rabaa and Nahda sit-ins last August.
The defendants were referred to trial last March on charges of assembly, thuggery, disrupting traffic, resisting the authorities, possessing weapons and attacking citizens.
They were also charged with belonging to a terrorist organization.
Egypt's interim government declared the Brotherhood a terrorist organization last December following the overthrow of President Mohamed Mursi who once headed the group's political party.
Hundreds were killed last year when the authorities dispersed the pro-Mursi Rabaa and Nahda sits-ins.