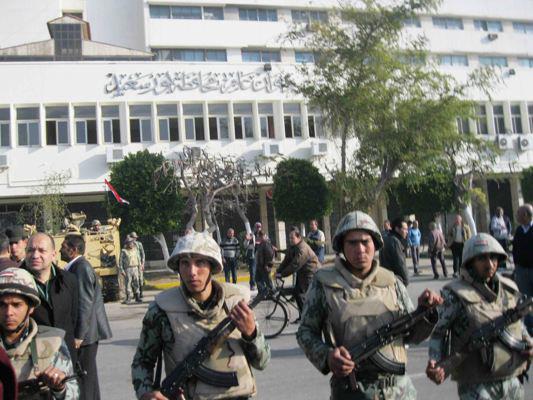 Civil disobedience in Port Said on Sunday, Febraury 17, 2013. - Aswat Masriya
Two Egyptian policemen were wounded in Port Said late on Monday when unknown assailants riding a motorcycle opened fire near a police station.
Port Said's security director, al-Sayed al-Gad, received a report of the incident on Tuesday, saying that one police officer received a bullet to the thigh while another received three, including one in his abdomen, reported the state news agency MENA.
The wounded policemen were transferred to a local hospital to receive medical attention.
Gad gave orders to Port Said Police to step up its efforts in the surrounding area and run investigations to identify the perpetrators and capture them.