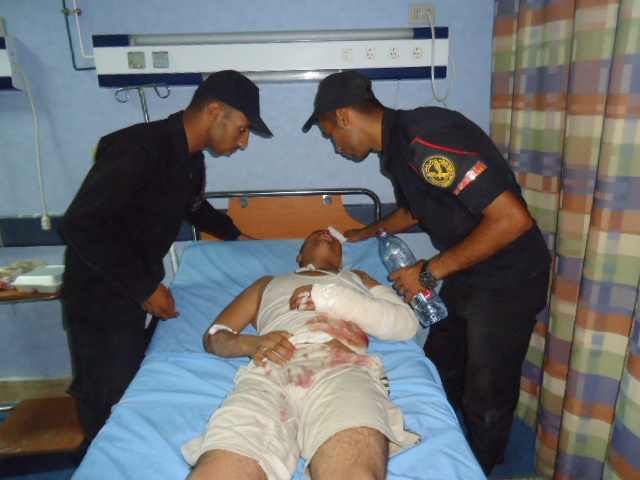 A victim of an armed attack on a police patrol in Sinai - Aswat Masriya
The British embassy in Cairo denied on Sunday that it had advised UK nationals to avoid visiting Egypt, clarifying that it had only issued an advisory against traveling to certain areas of Egypt's North Sinai Peninsula.

The advisory followed an attack on Saturday in the North Sinai city of Al-Arish that left three Egyptian policemen dead.

"Changes made over the weekend concerned the threat of terrorism," read an embassy statement, in reference to the Saturday incident.

Over the weekend, rumors had circulated that the British embassy had advised citizens against traveling to all of Egypt.

Since last year's popular uprising, several embassies have advised their citizens to avoid traveling to Egypt, which has been rocked in recent months by intermittent political protests and clashes.

The North Sinai region has suffered mounting instability after Egypt's military launched an anti-terrorism campaign following the killing of 16 soldiers by unidentified assailants in August.