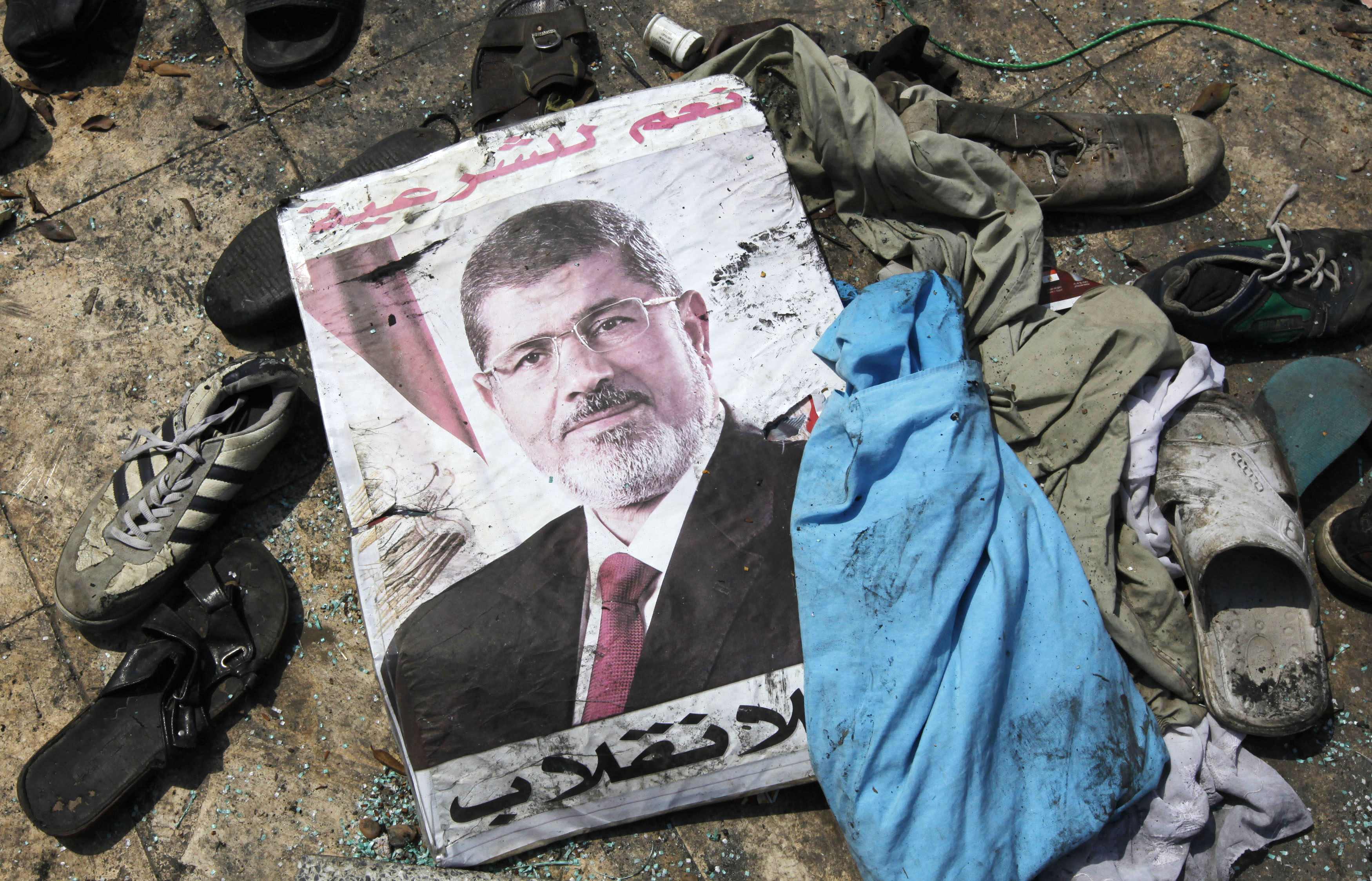 A poster of deposed Egyptian President Mohamed Mursi that reads "Yes to legitimacy; no to the coup" lies amid the debris of a cleared protest camp outside the burnt Rabaa Adawiya mosque in Cairo August 15, 2013. REUTERS/Mohamed Abd El Ghany
The National Alliance to Support Legitimacy called for nationwide protests to take place on Friday and for a civil obedience to start then to "restore the revolution and have deposed President Mohamed Mursi to return to the presidency," said a statement they issued on Wednesday.

In their statement, the Islamist umbrella group for supporters of the ousted president said they will hold a press conference on Thursday to announce the details of Friday protests.

Describing the demonstrations staged by Mursi supporters throughout the past two weeks, the statement said, "The Egyptian people are being enslaved yet again. The crowds protesting across the country reveal the people's rejection of the state of emergency and curfew imposed."