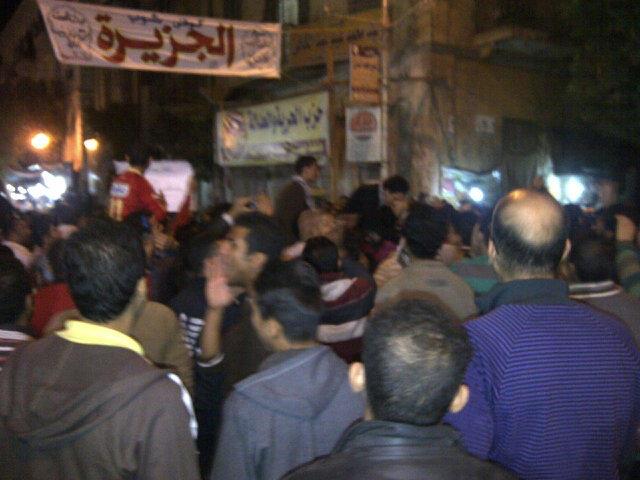 Archive pictures of clashes in Minya in front of the Freedom and Justice Party headquarters on December 4, 2012 - Aswat Masriya
Six Copts were injured in a Minya village after clashes with pro-Mursi demonstrators on Thursday evening.
The clashes left six injured.
Several Minya residents filed official complaints accusing supporters of deposed president Mohamed Mursi of attacking them and destroying their cars as they go to work in the morning and return back home.
Eyewitnesses said that Mursi's supporters forced the Copts of Nazlet Abid Village to suspend work in more than 400 white brick factories where most village residents work.
In Delga Village south of Minya, the houses of several Copts and village churches were attacked by stones during a pro-Mursi march Thursday night.
Father Ayoub Youssef, the patron of Mar Guirguis Church for Catholics, urged security bodies to intervene in order to put an end to the attacks on Copts.
In preparation for Friday's pro-Mursi demonstrations, security forces in Minya intensified their presence at vital facilities such as the governorate's security headquarters, police stations, and banks.