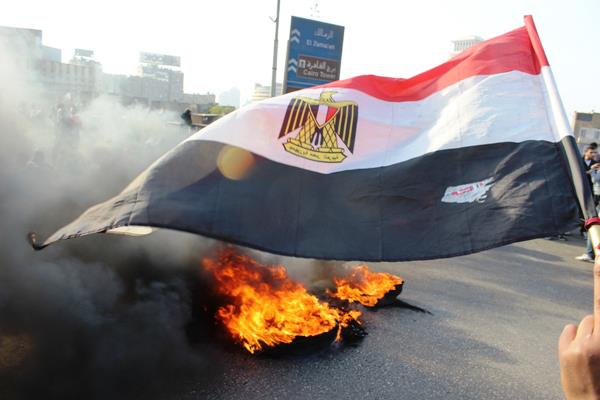 Ahmed Hamed/Aswat Masriya
Scores of demonstrators and Alhi Club Ultras (football fans) on Friday marched from al-Fatah Mosque to the Ministry of Interior headquarters to demand justice from the military council for the martyrs.
The Ultras members held banners carrying the names of the military council's martyrs, starting from the 2011 Maspero incident until the Port Said massacre.
Al-Jazeera Mubasher Misr broadcast live footage for the march at the Ministry of Defence as the demonstrators chanted to demand justice.
The participants called for trying former head of the military council Field Marshal Hussein Tantawi and former chief of staff Lieutenant General Sami Anan on charges of killing demontrators under the rule of the Supreme Council for Armed Forces.