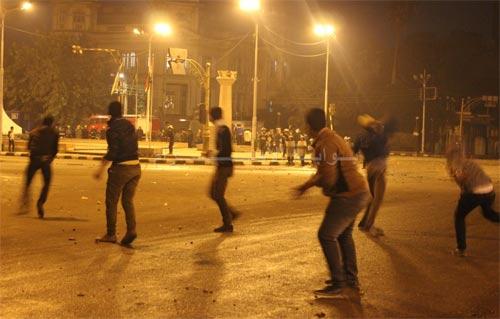 Street fights between protesters and police in Mansoura - photo from Ahram
One person was killed and 28 were injured following a bomb explosion outside Mansoura's police station in the governorate of Dakhalia early on Wednesday, announced a health official.

Unknown assailants threw the bomb from a passing car outside the police station, said security sources.

It was not specified whether the dead person was a civilian or a police officer.

The Ministry of Interior announced that 12 police men were injured as a result of the incident, which it described as a "terrorist act".

The injuries varied between cuts, bruises and broken bones, according to a statement by the health ministry.