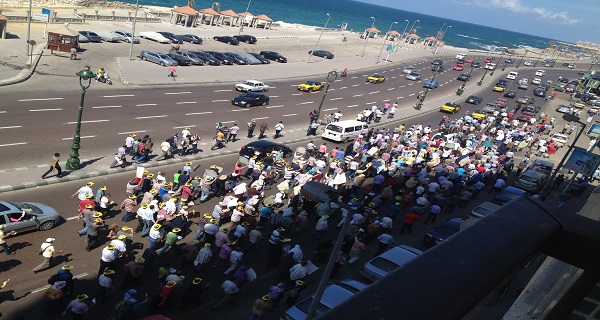 Pro-Mursi demonstrators march in Alexandria on September 20, 2013 - Aswat Masriya
Twelve people were wounded, including one in critical condition, in Friday's confrontations between supporters and opponents of ousted President Mohamed Mursi, a medical source said.
The injuries ranged from cuts to birdshot wounds, the source said, adding that the wounded were transferred to local hospitals to receive medical attention.
Thirty-two people were arrested in the confrontations as investigations continue to identify the perpetrators and their motives, Alexandria's security director said.