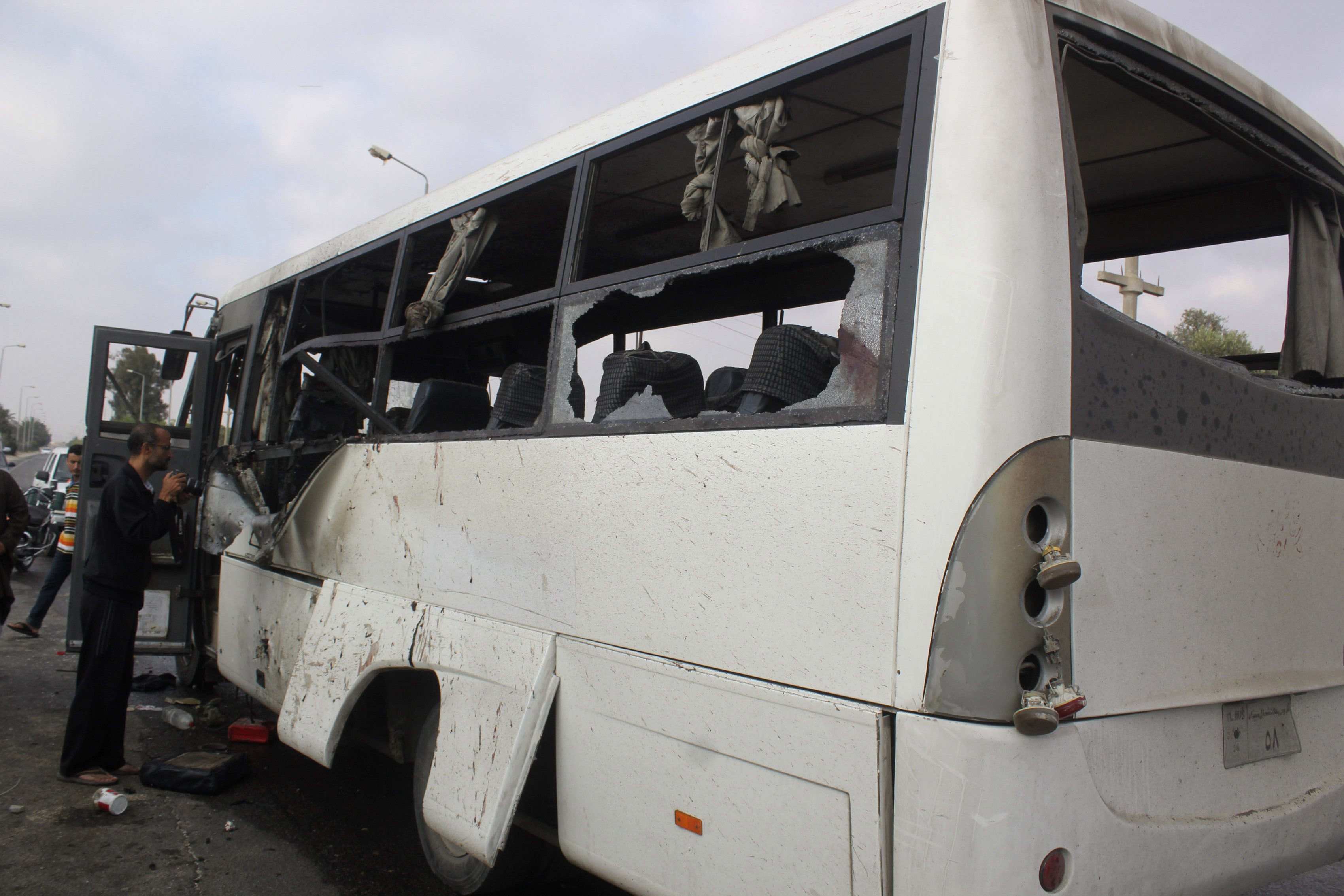 People inspect a bus after it was hit by rocket-propelled grenades in the city of El Arish in North Sinai July 15, 2013. REUTERS/Stringer
SUEZ, March 11 (Aswat Masriya) Twenty-one people were killed and 24 were wounded when a bus and truck crashed into each other in Suez's Ayun Moussa power station early on Tuesday, a medical source said.
Ten of the wounded are in poor condition while four have been sent to Cairo to receive medical attention, the source told the state news agency.
Bodies of the deceased were sent to a public morgue in Suez.
Initial reports indicate that the crash happened as a result of a mistake committed by the bus driver.
Fifty people were on the bus that crashed into the parked truck near the power station.