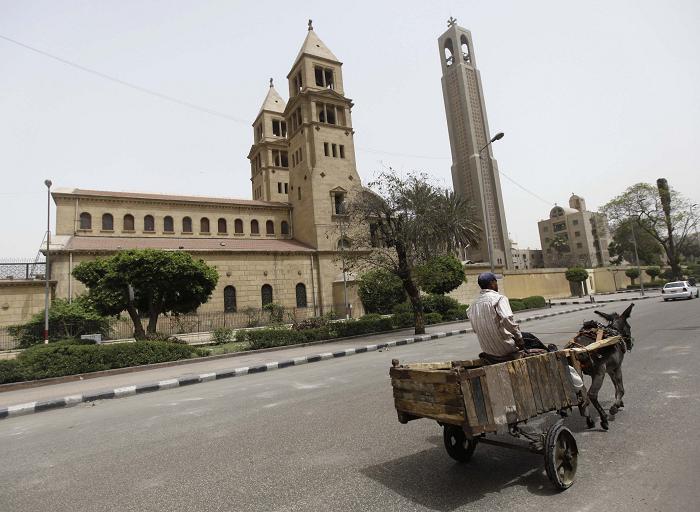 A man rides a donkey cart in front of the main Coptic cathedral in Cairo on April 8, 2013. REUTERS/Amr Abdallah Dalsh
CAIRO, March 30 (Aswat Masriya) Egypt's prosecutor-general referred on Sunday seven people to stand trial before the criminal court on charges of forming a terrorist cell, killing a policeman and targeting Christian Egyptians, reported the state news agency.

"Assailants fired gunshots from their car at police forces tasked with securing the Virgin Mary Church in October 6 city [in the outskirts of Cairo], one policeman was killed in the shootout," said an Interior Ministry statement issued on January 28.

Four of the accused are already under arrest pending trial, while three are fugitives to be located and arrested.

Militants stepped up attacks targeting Egypt's army and police since the military's ouster of President Mohamed Mursi last July following mass protests against his rule.

At least 175 security personnel and 200 militants were killed in these attacks.