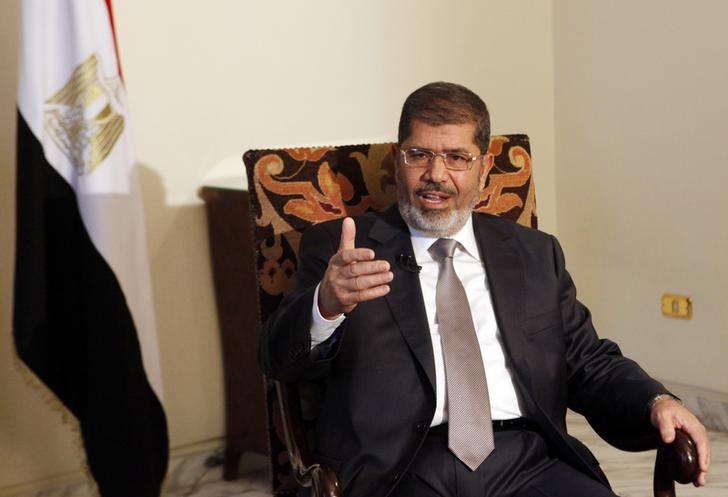 Egyptian President Mohamed Mursi talks during an interview with Reuters at the Presidential palace in Cairo, August 27, 2012. REUTERS/Asmaa Waguih
President Mohamed Mursi announced on Friday that an advisory council for Egyptian expatriates will be formed near the end of April to maintain communication with the Egyptian communities abroad and eliminate the obstacles they face.
The announcement came during Mursi's meeting with members of the Egyptian community in Sudan as part of his two-day visit to Khartoum.
Mursi and his Sudanese counterpart Omar al-Bashir agreed to open direct roads between the two countries within days.
Egyptian communities abroad are one of the main pillars of economy, the Middle East News Agency reported Mursi as saying.
The role these communities play becomes more important in light of the current situation in Egypt, Mursi stated.
The president promised Egyptians in Sudan to solve their problems, presidential spokesman Ihab Fahmi told "Sabah al-kheir ya Masr" (Good Morning, Egypt) programme broadcast on the Egyptian state television.