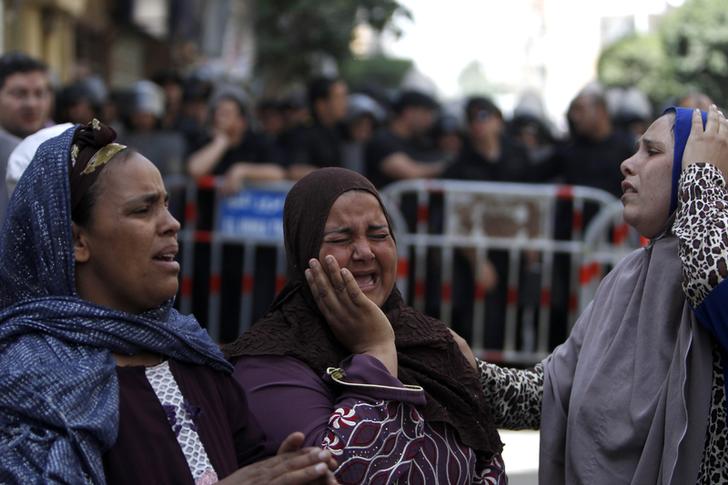 Relatives and families of members of the Muslim Brotherhood and supporters of ousted President Mohamed Mursi react in front of the court in Minya, south of Cairo, after hearing the sentence handed to Muslim Brotherhood leader Mohamed Badie and other Brotherhood supporters April 28, 2014. REUTERS/Mohamed Abd El Ghany
CAIRO, June 10 (Aswat Masriya) Amnesty International and Human Rights Watch have said that Egypt is facing a "human rights crisis as dire as in any period in the country's modern history".
The two non-governmental organizations urged former army chief Abdel Fattah al-Sisi, who was declared president on Sunday, to not ignore the human rights situation.
"Instead of addressing the urgent need for reform, Egyptian authorities have spent the last year engaging in repression on a scale unprecedented in Egypt's modern history," said Hassiba Hadj-Sahraoui, deputy director for the Middle East and North Africa at Amnesty International.