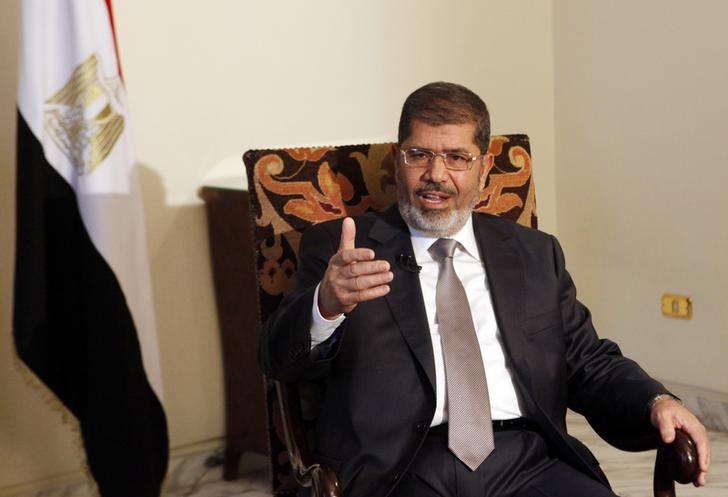 Egyptian President Mohamed Mursi talks during an interview with Reuters at the Presidential palace in Cairo, August 27, 2012. REUTERS/Asmaa Waguih
All demands and rights of the families of the Port Said massacre martyrs are guaranteed once investigations in the incident are complete, Egyptian President Mohamed Mursi said on Thursday.
Mursi expressed his belief that those were fell victim during the recent violence are martyrs.
"Those who defend their country are martyrs be they people, policemen or army members," Mursi said in a statement to the people of Port Said earlier.
In 1956 Port Said defended Egypt, and in 1973 it played a role in backing the army forces, the president added.
"We all are Egyptians who love their country," he said.