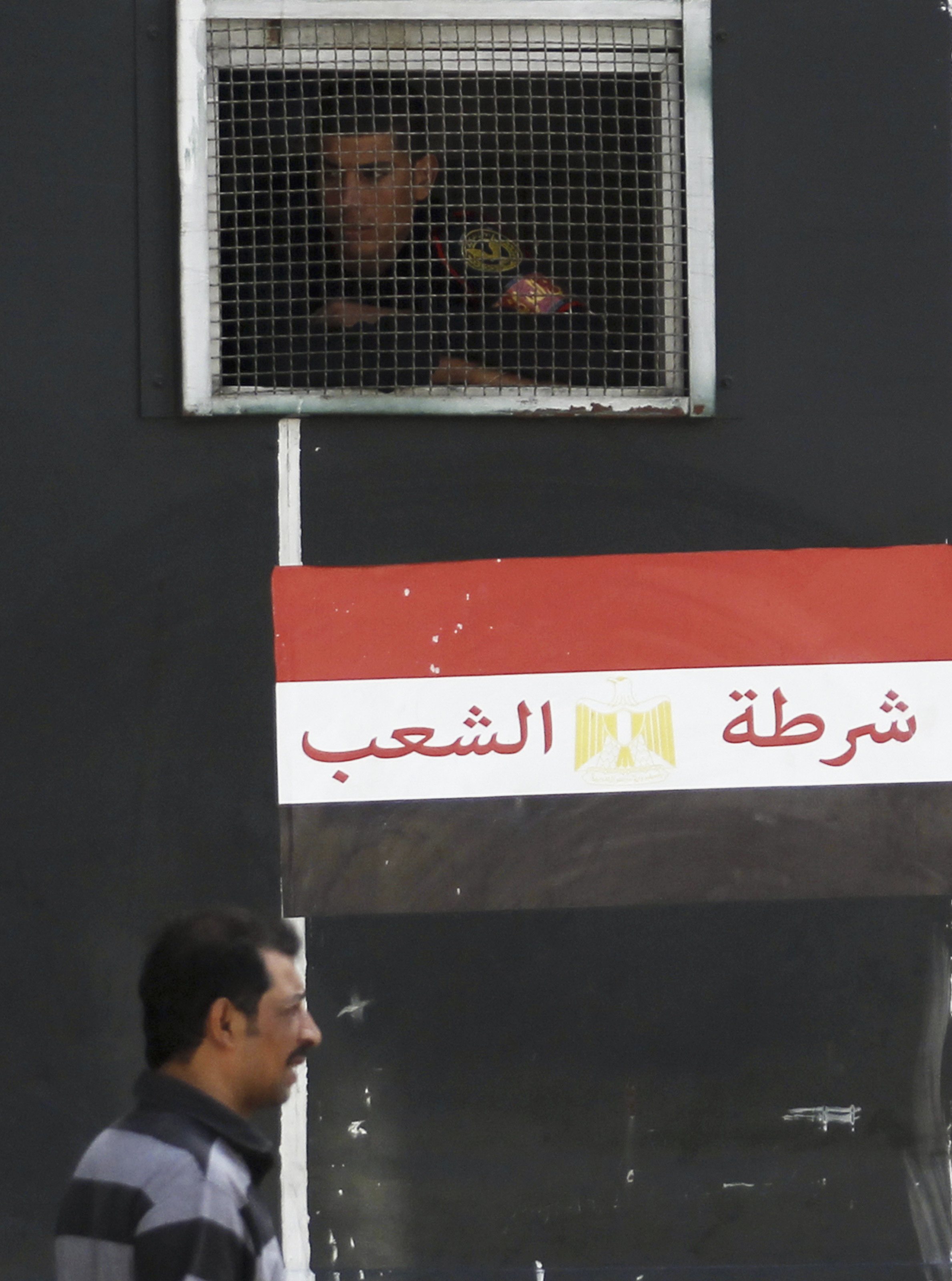 A man walks in front of a riot police vehicle parked in Tahrir Square in Cairo, October 2, 2013. REUTERS/Amr Abdallah Dalsh
CAIRO/Alexandria, April 23 (Aswat Masriya) A police officer was killed when a bomb exploded under his car near Cairo and another officer was killed in Alexandria during a shootout with militants on Wednesday, the Interior Ministry said.

Senior officer Ahmed Zaki died promptly after the bomb explosion while two security concripts were wounded.

Police officer Ahmed Saad was killed during a security operation in a fire exchange with militant Hassan Abdel Aal, who was also killed, in Alexandria.

Attacks targetting security personnel have risen sharply since the military's ouster of Islamist President Mohamed Mursi last year.