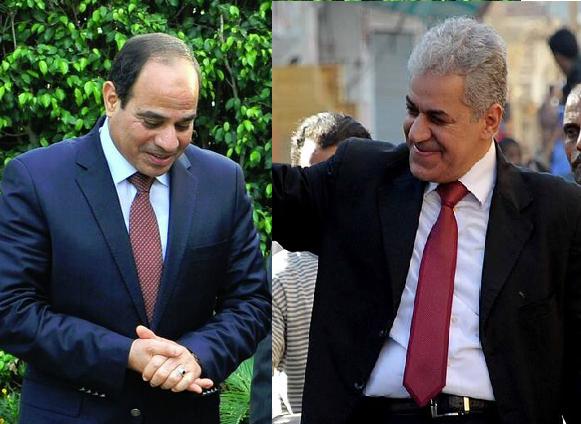 Presidential contenders Hamdeen Sabahi (R) and Abdel Fattah al-Sisi (L) - photos from their electoral campaigns
CAIRO, May 2 (Aswat Masriya) - Egypt's Presidential Election Commission (PEC) said that Hamdeen Sabahi and Abdel Fattah al-Sisi are the official two presidential contenders in the upcoming election, which will take place on 26 and 27 May.
The commission announced the final list of presidential contenders, which included only Sisi and Sabahi, on Friday.
The commission published the announcement in the Official Gazette on Friday and will publish it in al-Ahram and al-Akhbar newspapers on Saturday.
According to the commission, electoral campaigning will begin on Saturday May 3rd and will continue until May 23rd.
This will be followed by two days of electoral silence after which Egyptians across the country will cast their votes.