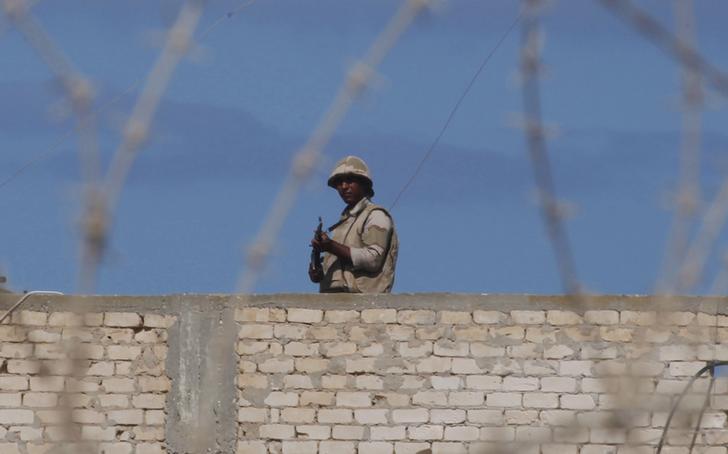 An Egyptian soldier guards the border between Egypt and southern Gaza Strip September 16, 2013. REUTERS/Ibraheem Abu Mustafa
NORTH SINAI, Sept 19 (Aswat Masriya) - A nine-year-old boy was wounded on Friday after a bomb exploded near a security check point in North Sinai's Sheikh Zuwied, a security source said.

"The bomb explosion was targeting security personnel stationed at the check point," the security source told Aswat Masriya.

The security forces searched the area of other explosive devices and to capture the assailants.

Militants have stepped up their attacks in Sinai against the army and the police since the ouster of President Mohamed Mursi of the Muslim Brotherhood in July 3 after mass protests against his rule.

The attacks have extended from Sinai to Cairo and other areas across the country.