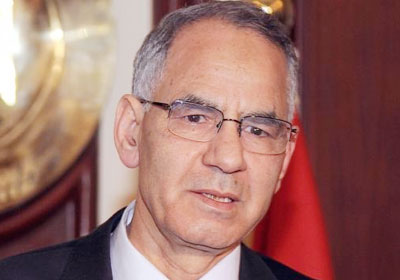 Leading Brotherhood member Mohamed Ali Bishr. Alshorouk
A senior moderate in the Muslim Brotherhood has been arrested at his home in the Nile Delta.
Mohamed Ali Bishr, who negotiated with the interim government following the ouster of Islamist president Mohamed Morsi in July 2013, was detained in the early hours of Thursday in the governorate of Menoufiya.
He is accused of inciting violence against the state.
The outlawed National Alliance to Support Legitimacy (NASL), the largest pro-Morsi coalition, condemned the arrest.
It said Bishr's arrest was a huge loss for the coalition, but would not affect their determination to "overturn the coup."
Bishr – one of the few senior Brotherhood officials who were not in jail – was the former local development minister in Morsi's government.
Following Morsi's ouster, Bishr was among a Brotherhood team that held talks with an EU delegation in Cairo.
Last year, he was handed a travel ban.
Since Morsi's ouster last year, thousands of his supporters have been arrested or killed.
Morsi, along with most senior Brotherhood figures, face trials on a number of charges, including incitement to murder and treason.