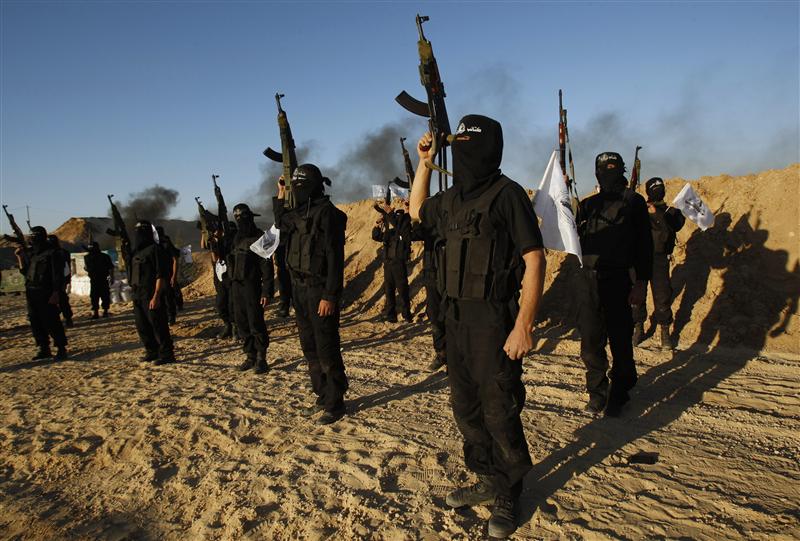 Islamist Militants in Arish - Reuters
NORTH SINAI, Oct 31 (Aswat Masriya) - Unidentified assailants gunned down a civilian in Sinai's Rafah on Friday, a police source said.
The civilian was shot in the head in a village south of Rafah, the source, who preferred to remain anonymous, told Aswat Masriya.
Egypt's security forces have intensified their security measures in North Sinai in reaction to repeated militant attacks that target army and police officials, which rose significantly since the ouster of Islamist President Mohamed Mursi last year. The attacks soon expanded to other areas of the country, including the capital.
Reviewing statements and press releases by security forces, Aswat Masriya counted the death of 82 people – 62 security personnel and 20 civilians, in the past two months in the Sinai Peninsula. The number is over four times that of those killed in the Peninsula during the months of June and July; 17 people including eight security personnel and nine civilians.
Militant attacks against civilians have risen significantly during the past two months.
Residents of the Sheikh Zuweid region found on August 20 the decapitated bodies of four civilians.
In a video allegedly released by the Ansar Bayt al-Maqdis militant group in August, the group claimed responsibility for the beheading of the four civilians, accusing them of providing intelligence to Israel.
The group has also warned inhabitants of Sinai against "cooperating with the Jews and spying on their fellow Muslims", urging those involved to repent to be pardoned.
Similar executions of civilians have been repeatedly occurring since then, gripping the lives of 26 residents in 16 operations. The number is eight times that reported during the months of June and July, which left three civilians killed.