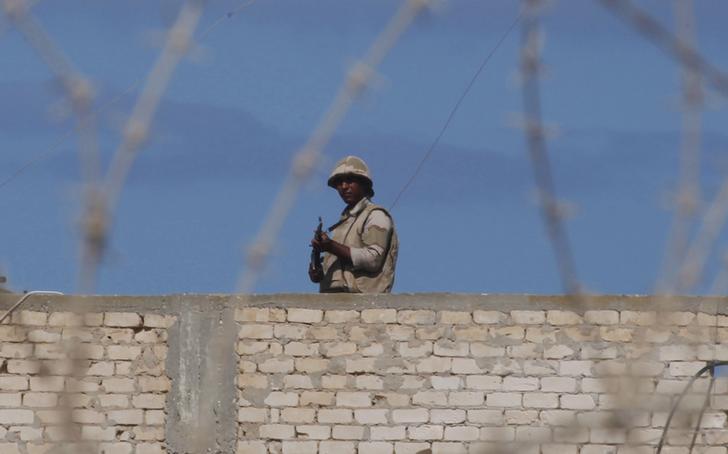 An Egyptian soldier guards the border between Egypt and southern Gaza Strip September 16, 2013. REUTERS/Ibraheem Abu Mustafa
CAIRO, Mar 28 (Aswat Masriya) - A security campaign carried out in North Sinai on Saturday left three suspected militants dead, Egypt's state news agency MENA said.
Citing security sources, MENA said 21 suspects were arrested in the campaign and are being examined to see if they were involved in "terrorist acts". The operations were carried out in the North Sinai cities of Rafah and Sheikh Zuweid, as well as the area south of al-Arish city.
The sources added that over two dozen "hotbeds," used by the suspected militants as bases to launch operations against military and police forces, were destroyed.
Militancy inside Egypt has seen a significant rise since July 2013, with most attacks targeting security forces in North Sinai.
Amid intensified campaigns by Egypt's military to fight the insurgency, hundreds of suspected militants have been killed in the past few weeks alone.
According to weekly announcements by the armed forces spokesman, 158 suspected militants were killed in the first three weeks of March and 173 were killed in February, in operations involving helicopter strikes, raids and foiled suicide attempts.