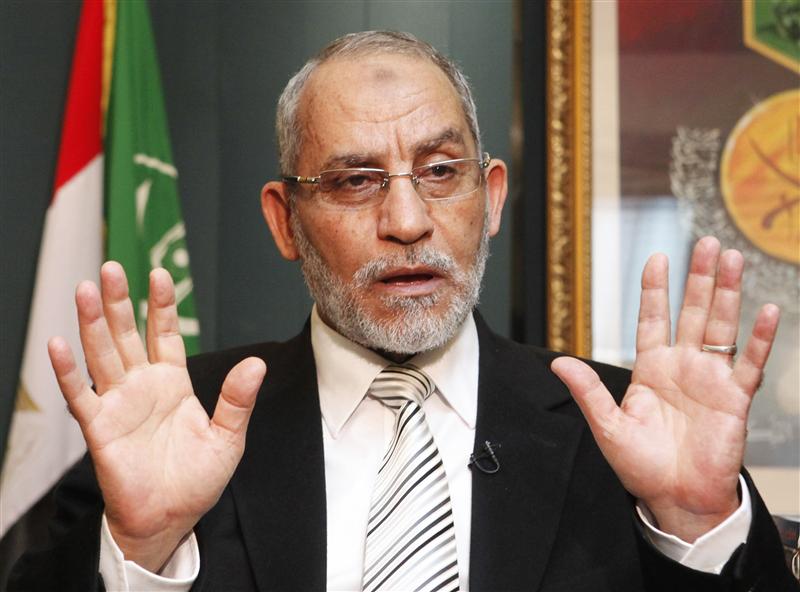 General Guide of the Muslim Brotherhood Mohamed Badie - Asmaa Wageeh/REUTERS
General Guide of the Egyptian Muslim Brotherhood, Mohammed Badie, has greeted Egyptians for the New Year.

The Muslim Brotherhood leader said on Tuesday via his personal Twitter account, "May Allah bestow his blessings on our beloved Egypt and the whole world."

He also greeted Egyptian Coptic Christians who celebrate Christmas saying, "special greetings to our Coptic brothers for the birth of Jesus Christ and prayers and peace be upon all prophets."