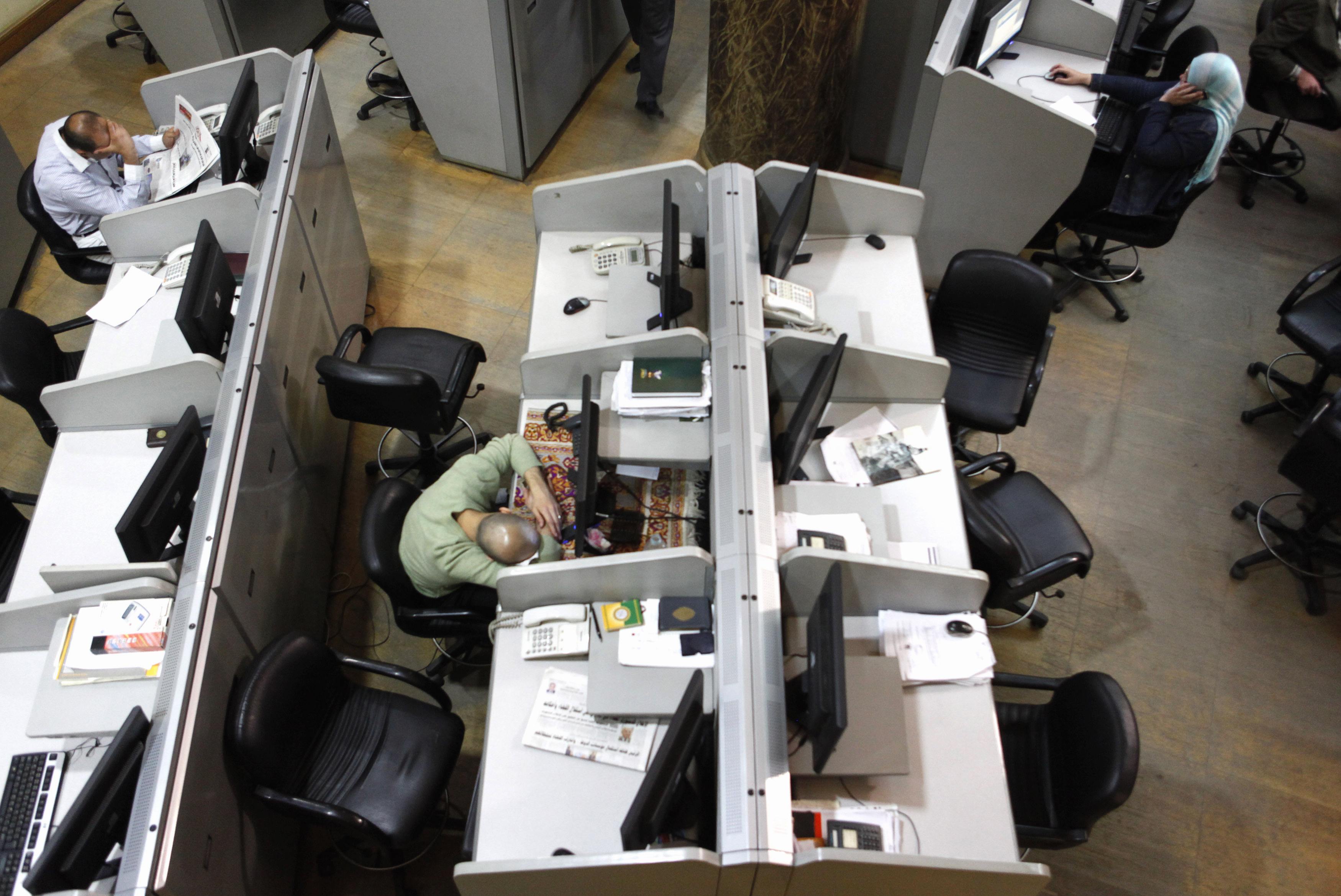 A man rests at his desk at the Egyptian stock market in Cairo, November 25, 2012. Egyptian share prices plunge, with the benchmark index losing nearly 10 percent in the first trading session since President Mohamed Mursi ignited a political crisis by expanding his powers. REUTERS/Asmaa Waguih
CAIRO, Jan 6 (Reuters) - Egypt foreign reserves edged down to $15.015 billion at end of December from $15.036 billion at the end of November despite a currency crisis, the central bank said on Sunday.
The central bank implemented a new regime for buying and selling foreign currency of auctions and currency controls last week after saying foreign reserves had fallen to a critical level. It sold $150 million on the final two days of December.
Earlier in December the finance minister said Qatar had deposited a loan of $500 million with Egypt's central bank as budgetary support. (Reporting by Patrick Werr Editing by Maria Golovnina)