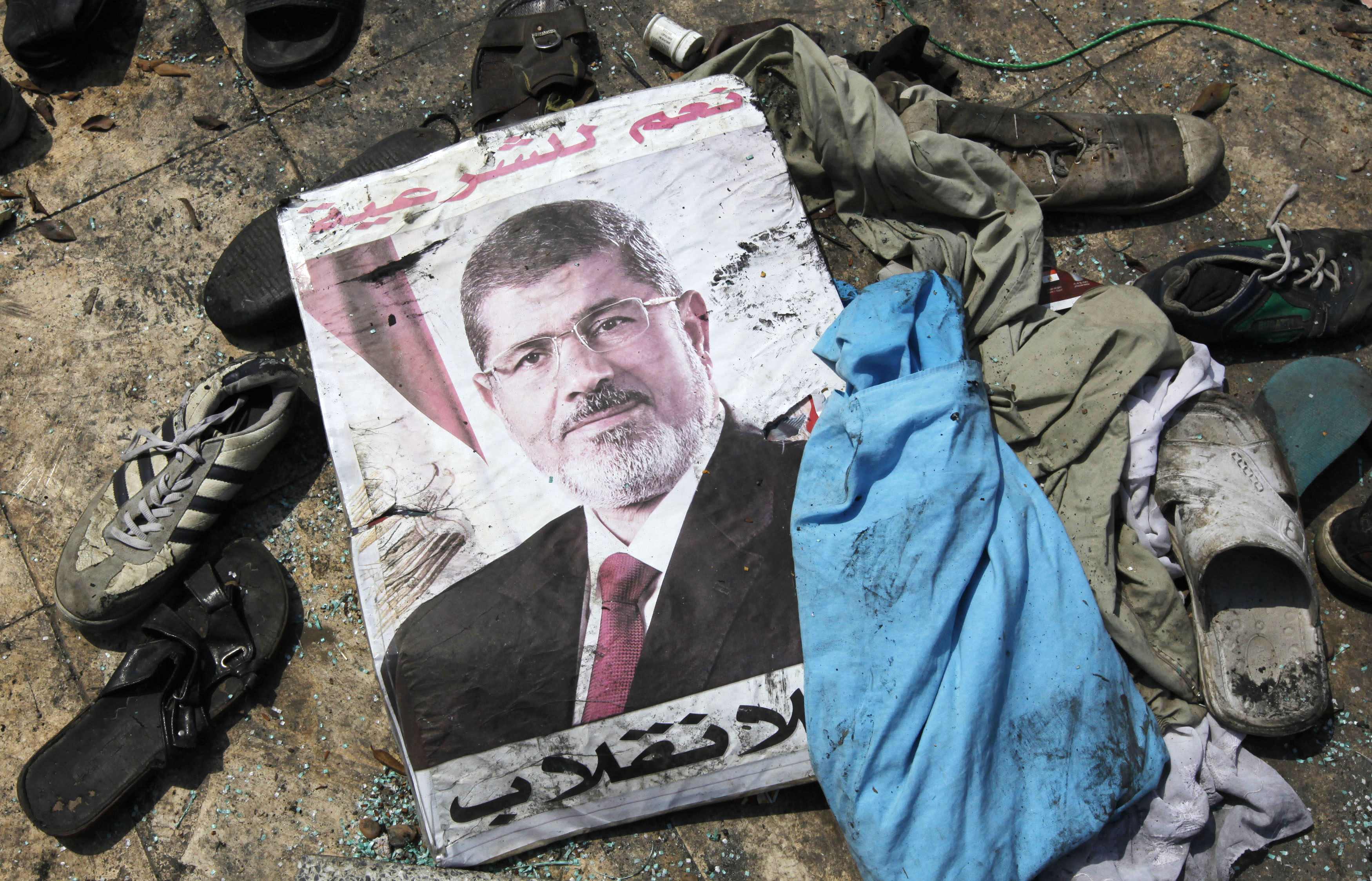 A poster of deposed Egyptian President Mohamed Mursi that reads "Yes to legitimacy; no to the coup" lies amid the debris of a cleared protest camp outside the burnt Rabaa Adawiya mosque in Cairo August 15, 2013. REUTERS/Mohamed Abd El Ghany
Egypt saw at least 969 demonstrations during September, 80 percent of which were staged for political reasons, according to a Democracy Index report issued on Wednesday.

The report cited that around 42 percent of the protests were arranged by the Muslim Brotherhood, who staged 408 demonstrations in September.

The Cairo-based index added that most of the protests took place on Friday, which "indicates that the Brotherhood used Friday prayers to mobilize a large number of protesters."

"An observer would see a significant statistical decline in the Brotherhood's organizational ability; as the first week in September saw 68 protests, which decreased to 60 protests by the second week and 49 protests by the third," according to the Democracy Index that works under the International Development Centre.

Supporters of deposed Islamist President Mohamed Mursi and the Brotherhood, which he hails from, have repeatedly protested against what they call a "coup against legitimacy" since the military ousted him on July 3 following mass protests against his rule.

The protests climaxed following the government's crackdown on the two Cairo sit-ins in mid-August where at least a thousand people were killed.

The report said that students represent the second largest group to stage protests in September as they held 259 demonstrations this month.