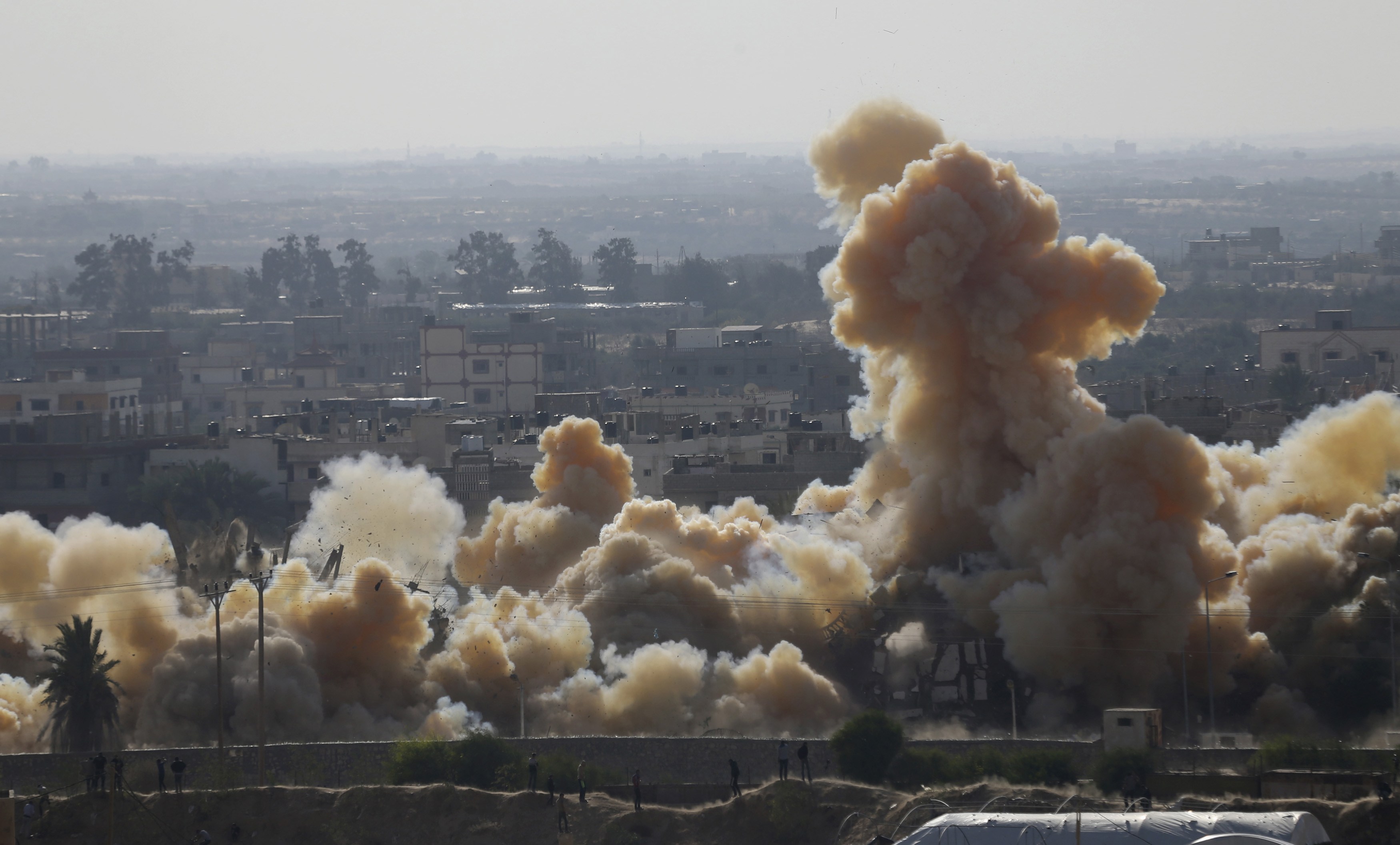 Smoke rises as a house is blown up during a military operation by Egyptian security forces in the Egyptian city of Rafah, near the border with southern Gaza Strip November 3, 2014. REUTERS/Ibraheem Abu Mustafa
CAIRO, Aug 11 (Aswat Masriya) - Apache helicopters carried out air strikes on "Ansar bayt al-Maqdis militants" in North Sinai on Tuesday, leaving 15 dead and 10 injured, security sources said.
Security apparatuses received information that "cells" belonging to the Ansar Bayt al-Maqdis militant group were planning attacks on security bases in Rafah, the sources told Aswat Masriya. The "cells" were targeted in the air strikes, killing 15 suspected militants.
Ansar is coming out as one of the most active militant groups in Egypt amid an ongoing insurgency, especially in North Sinai.
The group, which changed its name to Sinai Province after pledging allegiance to Islamic State fighters, claimed responsibility for at least four attacks, including an attack on a naval vessel in July alone.
Although the majority of casualties from militant attacks in Egypt are security personnel, civilians have also been affected.