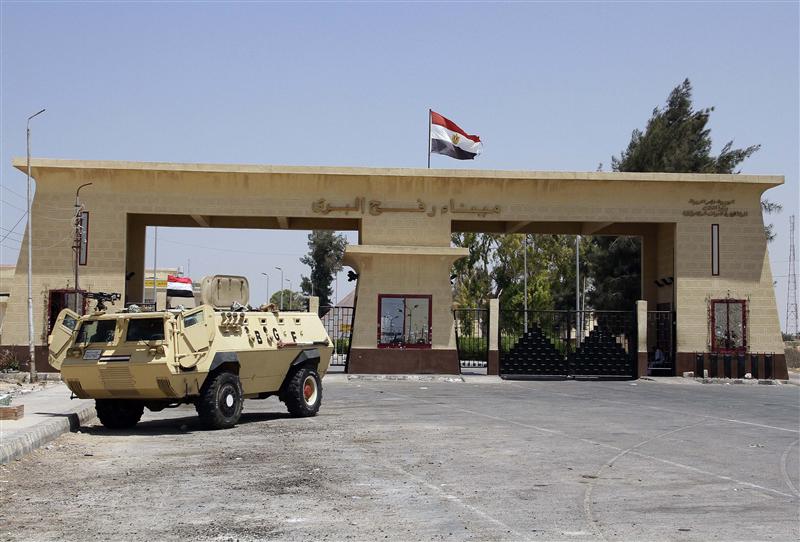 Egyptian soldiers stand guard at the Rafah border crossing between Egypt and Gaza after Egypt closed the crossing following the deadly attack on its soldiers on Sunday, August 6, 2012. REUTERS/Stringer
CAIRO, Mar 7 (Aswat Masriya) - A policeman was killed on Thursday night in North Sinai's Arish on his way home, police sources have said.
Unknown gunmen shot Saad Abdel Hadi, 39, twice after he had finished his work at the Rafah Crossing, the sources told Aswat Masriya.
Abdel Hadi was transferred to the Arish General Hospital where he later died, the sources added.
Security forces are sweeping the area to catch the perpetrators.