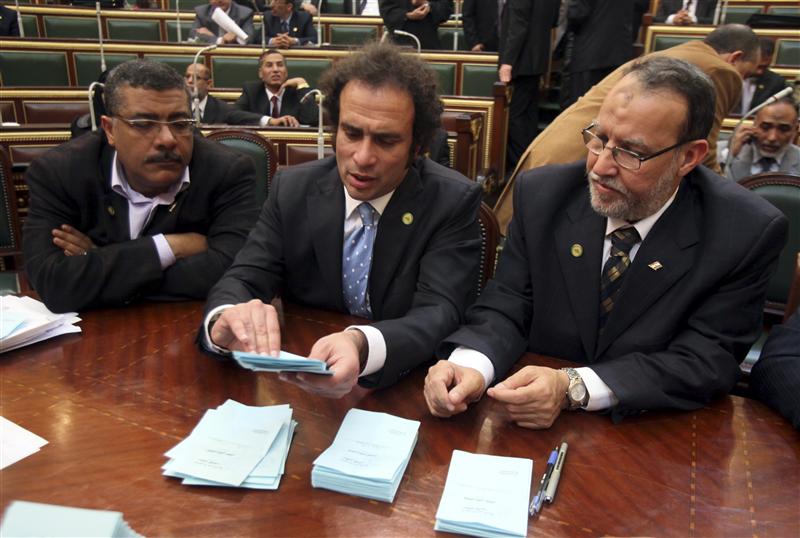 Member of Parliament Amr Hamzawi in a parliamentary session - REUTERS
Tagamoa Party announced on Sunday that it will boycott the upcoming parliamentary election called by President Mohamed Mursi on Thursday.
The four-stage election will begin on Monday, April 22, ending in late June, paving the way for the new House of Representatives to convene for the first time on Saturday, July 6.
In a statement on Sunday, the party called on all national and democratic forces to boycott the election along with voters.
The party said that it will ask leaders of the National Salvation Front, Egypt's main opposition coalition, to adopt the boycott stance, stressing on their commitment to any decision made by the Front.
The party criticized what it described as "the persistence of the (Muslim Brotherhood's) guidance office and its representative in the federal palace (President Mohamed Mursi) to challenge all popular demands to implement serious conditions to guarantee the transparency of the election."
The party accused the Brotherhood of deliberately blocking any possibility of international supervision by rushing through announcing the election's schedule, pointing that international supervision requires presenting a request three months prior to vote.