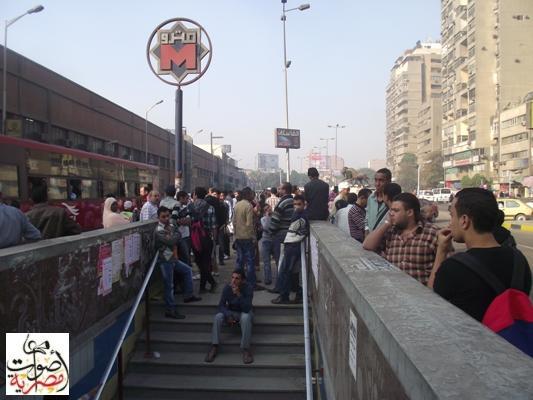 Cairo metro stations closed because of the strike, November 14. Ahmed Hamed/Aswat Masriya
CAIRO, July 18 (Aswat Masriya) - Bomb squads aborted on Friday an attempt to blow up the Giza railway using five gas cylinders, Giza's General Investigation Directorate said.
The directorate received a report from Giza residents saying that an unidentified man driving a motorcycle has placed gas cylinders at the railway next to the Saqiet Mekki underground metro station, the state-run news agency MENA said.
Bomb experts found five gas cylinders wrapped in blankets and connected to a manual detonator as well as three jerry cans filled with 60 litres of petrol, the agency added.